---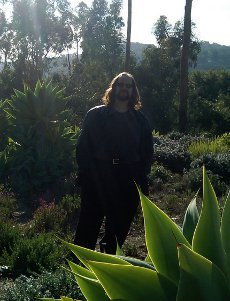 Sometimes what's not said can echo as loudly as what is. That's how it's been around ConsumerAffairs.com for the last year, since the death last Feb. 18 of Martin H. Bosworth, our managing editor, resident idealist and dedicated champion of bombast.
Despite, or perhaps because of, being an alumnus of an elite private university, former aide to Sen. Edward Kennedy and onetime staffer at such establishment institutions as the Department of the Army, Walter Reed Army Medical Center and District of Columbia municipal (or, if you prefer, state) government, Martin had little use for accepting the accepted wisdom or bowing in whatever direction the powers-that-be decreed. He was a perennial and unwavering champion of the little guy; the workaday workers of the world never had a stronger ally.
No matter the issue – lending abuses, privacy invasions, consumer rip-offs – Martin could be counted on to have not only the strongest and most vociferous (though never personally abusive) opinions but also to argue them most convincingly and to have more facts at his disposal than anyone ever dreamed existed.
He could then turn around and, without taking a breath, write a story that was not only stunningly accurate but completely fair and balanced, though always seen through the prism of the consumer.
Martin was one of those people who had to be chased out of the office at night. In a world where everyone talks about working 24/7, Martin actually did it. His desk, home and car were all buried beneath piles of documents, reports, theses, notes and soon-to-be-finished stories, books and articles.
So the world lost a lot when Martin died at the tender age of 35, the victim perhaps of too much time sitting in front of keyboards and not enough time pursuing life's other pleasures.
Editors usually have to prod their charges to spur them into action and then, all too often, must nag them to clean up the loose ends. All it took with Martin was a brief hint that this story needed to be pursued, that wrong needed to be righted. There were never any loose ends. Martin is the only journalist I have ever worked with who footnoted everything.
The last year has been difficult, not only because we lost our friend but because all of us lost the energy, wit and wisdom Martin would have brought to all that has transpired in the last year. We do our best every day but not a day goes by that I don't look at one pending story or another and say, "If only Martin were here to write this."
That's probably the best tribute one can pay a journalist, so I'll leave it at that. Thanks for listening.
---
James R. Hood is the founder and editor in chief of ConsumerAffairs.com.