---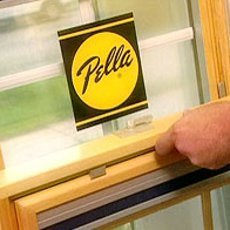 The Supreme Court has refused to intervene in a lawsuit alleging that Pella windows are defective, allowing the case to proceed as a class action in federal court in Chicago.
The suit, currently working its way through the Seventh Circuit Court of Appeals, alleges that Pella's "ProLine" casement windows are defectively designed, in that they allow water to seep behind their aluminum cladding, thereby causing the interior wood to rot more quickly than it otherwise would. The plaintiffs allege that Pella failed to inform consumers of the defect, and of a modification to its "Pella ProLine Customer Service Enhancement Program" intended to compensate affected owners.
According to the plaintiffs, Pella used the customer service enhancement program to modify the warranties of consumers who owned ProLine windows, but failed to tell consumers about the modification, or the defect that spurred it. The original warranty covers defects for the first 10 years only.
Fraud allegations at issue
Two distinct groups of consumers are represented in the case. The first consists of all consumers who own a home containing ProLine windows manufactured between 1991 and the present, and who haven't yet experienced problems with the windows. The second group consists of consumers in six states -- California, Florida, Illinois, Michigan, New Jersey, and New York -- who have already experienced problems with their ProLine windows, and who had those windows replaced.
Both classes of plaintiffs are alleging fraud, predicated on Pella's alleged failure to disclose the defect. Pella contends that consumer fraud cases are inappropriate for class treatment, due to the difficulty of proving causation, reliance, and the amount of damages due.
The Seventh Circuit, in rejecting Pella's argument, wrote that "[w]hile consumer fraud class actions present problems that courts must carefully consider before granting certification, there is not and should not be a rule that they never can be certified."
Quoting Thorogood v. Sears, the court concluded that class certification in the Pella case was "a sensible and legally permissible alternative to remitting all the buyers to individual suits each of which would cost orders of magnitude more to litigate than the claims would be worth to the plaintiffs," and agreed with the district court's determination that "individual issues that necessarily arise in a consumer fraud action [do] not prevent class treatment of the narrow liability issues here."
Pella took an interlocutory (or mid-case) appeal to the Supreme Court, which refused to intervene.
Reports from the field
ConsumerAffairs.com has received a number of complaints from consumers with rotting Pella windows. Nancie of Oxford, PA writes:
"I purchased a 9 year old home with Pella windows. They leak, rot and fall apart. Water leaks into walls, floor, ceilings. When my husband and I contacted a local Pella supplier they said NOTHING about the windows being JUNK or not being made correctly. Many homes in my development have the SAME problem."
Melanie of Williston, TN is having trouble getting Pella to help her address the problem:
"I purchased Pella windows for my home when it was built in 2001, now all of the windows are rotting and need to be replace. Pella wants me to pay 300 for them to look at the window and even if they decide it is under warranty I will have to pay the cost to have them installed. These were expensive windows that leak because of a manufacturing problem."
Contractors on edge
The litigation has contractors who installed the windows concerned about their own potential liability. An entry on the Builders Counsel Blog, which describes itself as focused on "progressive construction law topics," warned that "contractors who have installed Pella "ProLine" windows should be on their toes about potential breach of contract and/or warranty claims that might be raised by their customers."