---
By Truman Lewis
ConsumerAffairs.com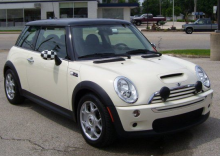 Federal safety regulators say the power steering mail fail in some Mini Coopers, possibly causing a crash.
The National Highway Traffic Safety Administration (NHTSA) has opened an investigation after receiving 54 complaints from owners of 2004 and 2005 Minis about unexpected loss of power steering. About 80,000 vehicles are covered by the probe.
In July, NHTSA opened an investigation into the BMW Z4's power steering following 107 complaints and one crash involving vehicles from the 2003 to 2005 model years.
ConsumerAffairs.com has received more than 965 complaints from Mini Cooper owners, including more than 60 involving the power steering, although most of them list the power steering problems as only one of a lengthy litany of woes.
"Just a few days ago, the power steering began working only intermittently. Looking on different forums on the internet, Minis have these issues over and over and I am beyond the warranty. I have a 1960 Karmann Ghia that is more reliable than this car. I won't ever buy another Mini again," said MK of Visalia, Calif.
"Took in for new brakes ($2000 to replace calipers & rotors) and now told power steering will cost at least $1000 and they're not even sure what's causing the problem," said Kathy of Nanuet, N.Y.
Some Mini owners, like Michael of Klamath Falls, Ore., have reported fires in connection with power steering problems: "Parked to have dinner with mother-in-law at retirement home, next thing I hear is someone calling out, does anyone own a yellow Mini Cooper, it's on fire."
"Googled Mini Cooper engine fire, and sure enough many Mini Coopers with a power steering problem have experienced this," said Michael, whose Mini was a 2005 model.
BMW spokesman Tom Kowaleski said the company will cooperate with the investigation.