---
By Jon Hood
ConsumerAffairs.Com
August 8, 2010 8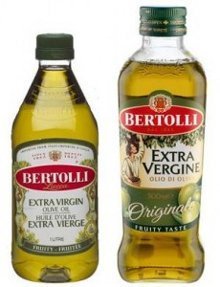 Has your olive oil been lying to you all these years?
That's the allegation made in a lawsuit filed by prominent chefs and restaurants, who claim that a number of companies are mixing their olive oil with cheaper alternatives while still branding it as extra virgin.
Specifically, Daniel Callahan, who is representing the plaintiffs, alleges that the the product does not meet [the extra virgin] standard and is of inferior quality often adulterated with cheaper refined oils such as hazelnut oil or lesser olive oils. Callahan says that the defendant companies have been knowingly misleading and defrauding California consumers for years, and that their blatant misrepresentations allow them to charge a hefty premium for the product.
The suit draws its findings from a study conducted by University of California at Davis's Olive Center, part of the school's Robert Mondavi Institute for Wine and Food Science. The report, released last month, concluded that 10 percent of olive oil made in California -- and an eye-popping 69 percent of imported olive oil -- fails to measure up to standards set by the Department of Agriculture.
Callahan says that the study confirmed the suspicions of top chefs, who [f]or years have shared anecdotal tales of extra virgin olive oil that just did not taste right.
The suit also says that the defendants have long been aware of the problem, and points out that The New Yorker, USA Today, and National Public Radio have all done segments on the issue within the past four years.
Despite this information, these retailers continued to sell the product and progressively increase the prices, according to Callahan.
The defendants include household names like Bertolli, Filippo Berio, Mazola, Pompeian, and Rachael Ray.
The suit also names top retailers like Wal-Mart, Target, and Kmart -- and a laundry list of smaller stores -- who allegedly sold the fouled oil. Notably, Callahan says that Costco and Trader Joe's are among the stores that have been upfront with their oil.
The plaintiffs are no slouches either. They include David Martin, a fixture on Bravo's hit show Top Chef; Michael Owings, Culinary Director for Dink's Restaurant in Palm Springs, Calif.; and Antonello's Ristorante, a Costa Mesa, Calif., restaurant described as one of the finest Italian Restaurants in the country. All of them are offended by the fraudulent actions taken by these Defendants, according to Callahan.
The plaintiffs are seeking an injunction ordering the manufacturers to stop distributing the fraudulent oil, and hundreds of millions of dollars in fraudulently obtained profits. Callahan says that consumers spend an amazing $700 million a year on olive oil.