---
By Jon Hood
ConsumerAffairs.com
July 28, 2010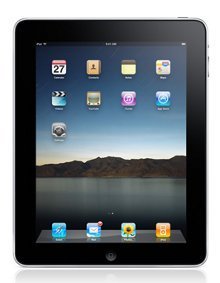 Don't take that iPad outside. A class action lawsuit filed last Friday claims that Apple's latest supposed wonder quickly overheats in normal environmental conditions.
The suit, filed in federal court in Oakland, California, says that the iPad turns off, sometimes after just a few minutes of use, when exposed to direct sunlight.
The iPad does not live up to the reasonable consumer's expectations created by Apple insofar as the iPad overheats so quickly under common weather conditions that it does not function for prolonged use outdoors, or in many other warm conditions, according to the complaint.
Consumers who sunbathe with their iPads are quickly greeted by a yellow warning sign and the caption iPad needs to cool down before you can use it.
The news probably didn't surprise tech junkies, who reported on the iPad's apparent fragility soon after it was released. Zach Honig, an editor for PC Magazine, was outside in New York for only ten minutes when his iPad shut down. Honig tweeted that a minute in the fridge was all it took to revive the tablet. (Whether putting your iPad in the refrigerator is a good idea is a topic open to debate, to say the least).
The suit is a potential ding in the armor of Apple's newest gadget, which sold 3.27 million units and generated $2.17 billion in the quarter ending June 10. The iPad was introduced to great fanfare in late January, with Apple CEO Steve Jobs touting it as creating a third category of device -- fitting between traditional notebook computers and smartphones like the iPhone and Blackberry.
And while it perhaps seems intuitive that an electronic device works less well in high temperatures, the suit potentially weakens the iPad's standing as a bona fide e-reader. Indeed, the complaint takes issue with Apple's contention that [r]eading on iPad is just like reading a book, pointing out that using an iPad is not 'just like reading a book' at all since books do not close when the reader is enjoying them in the sunlight or in other normal environmental conditions.
The lawsuit also threatens to extend a weeks-long rough patch for Apple. The tech king is still trying to recover from an embarrassing rollout of the long-awaited iPhone 4, which has been so plagued with reception problems that consumers have been forced to cover the exposed antenna with duct tape.
Apple is offering a bumper to iPhone owners free of charge, which it says will fix the problem. The saga prompted Motorola to poke fun in an ad for its new Droid X phone -- a photo of that device sits below the heading, No Jacket Required.
The complaint accuses Apple of throwing consumers to the wind in the name of corporate profits, contending that the company has clearly established a policy of accepting a certain amount of collateral damage as incidental to its business operations, rather than accept the alternative costs of full compliance with fair, lawful and honest business practices.
The suit, brought on behalf of everyone in the United States who bought an iPad, charges Apple with fraud, negligent and intentional misrepresentation, unjust enrichment, and breach of express and implied warranties.