---
March 17, 2010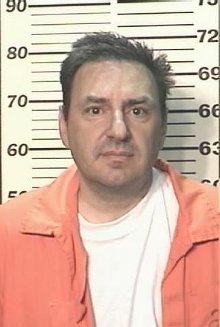 A Colorado man has been indicted on suspicion of violating securities fraud laws while he was being prosecuted in an unrelated securities fraud case, Colorado Attorney General John Suthers announced.
According to the indictment, Hamilton Alan Bird operated a Nevada-based company, EquityFX, Inc., which pitched consumers on foreign exchange currency trading investments that promised high rates of return. Much of the investment money Bird collected, according to the indictment, was used to pay his own personal expenses, to pay out to other investors and to show false profits.
Between January 2006 and September 2008, Bird, according to the indictment, accepted funds totaling up to $100,000 from individual investors in Colorado as well as Arizona, California, Illinois, New Jersey, Oklahoma and Texas. Bird allegedly collected approximately $690,000 from his victims.
This case is remarkable not only for its breadth and the number of investors affected, but also because Mr. Bird perpetrated a portion of this fraud while criminal proceedings were pending against him in a securities fraud case brought by the Attorney Generals Office, Suthers said. We look forward to presenting our case in Colorado Springs.
During the course of the scheme, Bird is suspected of failing to make proper disclosures to investors, including information about the losses on the money he actually invested in foreign currency. Bird also failed to disclose that the Office of the Attorney General had obtained an indictment against him alleging securities fraud on May 12, 2006 and that Colorado Division of Securities had filed a lawsuit against him on Feb. 3, 2005 for violations of the Colorado Securities Act.
Bird pleaded guilty on March 14, 2008 to one count of securities fraud, a class-three felony, and one count of theft, a class-three felony, in the Office of the Attorney Generals case. An El Paso County District Court sentenced him in September 2008 to 24 years in prison. A Denver District Court entered a $12.6 million judgment and injunction against Bird in May 2007 as a result of the Colorado Division of Securities case.