---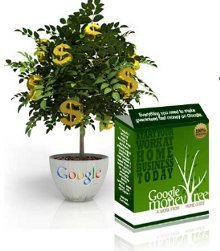 Texas Attorney General Greg Abbott today charged two Utah-based defendants with operating a fraudulent work-at-home scheme. The states enforcement action names Infusion Media Inc. and Jonathan D. Eborn, whose GoogleMoneyTree.com promised six-figure earnings for conducting specialized Google and Yahoo Internet searches.
According to investigators, the defendants promised big payouts in order to convince Web users to spend $3.88 on shipping and handling for a free kit that supposedly would show them how to make money from home. Those who purchased the kit were later surprised to discover they were being charged $72 a month by the defendants.
Internet users encountered the defendants Google and Facebook advertisements, which linked to blogs that were created to promote their work-at-home offer. The blogs included testimonials that touted their products and led viewers to believe that previously unemployed users were earning high salaries conducting Internet searches. According to the blogs, interested parties need only acquire a free kit, which was available through GoogleMoneyTrees sign-up page.
Individuals who requested the kit were required to provide substantial personal information, including their name, address, telephone number, email address, and credit card payment information, which was supposed to be used to pay the $3.88 shipping and handling fee. Customers believed they were only obligated to pay the refundable processing fee and were not aware there would be additional charges to their credit cards.
According to the states enforcement action, GoogleMoneyTree failed to clearly inform purchasers that they had been enrolled in monthly memberships and had only seven days to cancel their trial membership. Purchasers who failed to cancel within seven days were automatically charged $72 on their credit card statements each month.
In addition to the unexpected credit card charges, customer complaints obtained by state investigators indicate that GoogleMoneyTree failed to actually send the free kit and refused to honor customer refunds.
The state is seeking an injunction, civil penalties of up to $20,000 per violation of the Texas Deceptive Trade Practices Act, as well as restitution for purchasers.