The year 2008 has been marked by economic turmoil, first with high gas prices, followed by the subprime mortgage crisis, which in turn triggered a full-scale financial meltdown. It's been a fertile year for the world's scammers, who find fear and desperation helpful.
This year, there were a few new scams and a lot of old ones, some cleverly repackaged for a new year and new circumstances. By far the biggest scam — perhaps the biggest ever — was the Bernard Madoff investment scandal. The prominent Wall Street financier and onetime NASDAQ chairman had for decades managed billions of dollars for many of the nation's wealthiest families, charities and institutions.
But as the year drew to a close, Madoff summoned his two sons, senior managers in a separately-operated stock brokerage firm, and told them the money management business was "a giant Ponzi scheme," prosecutors said. Losses to investors may reach or even exceed $50 billion.
The scope of this alleged scam dwarfs all the small-time cons usually featured in our Top 10 Scams round-up and, like the financial institutions and automakers deemed too big to fail, is far too large to be included in our annual listing. It would snag all ten top spots and a few hundred more, so we're ignoring it for purposes of this dubious competition.
Here, then, are the ConsumerAffairs.com Top 10 Scams of 2008.
As the economy began to slow in 2008, only to fall into meltdown mode in September, the foreclosure "rescue" scam snared an increasing number of victims. The FBI reported in May that mortgage-related fraud was up 176 percent year over year.
"The problem is these 'rescue scams' just take people's money and fail to do almost anything to help them avoid foreclosure," Iowa Attorney General Tom Miller said. "And they take precious funds from people who are vulnerable and who can least afford to be cheated. This is the definition of adding insult to injury."
A foreclosure rescue scam typically works this way: The "rescuer" approaches a desperate homeowner and promises to help to ward-off foreclosure. The homeowner has to make payments to the rescuer, as well as sign over the deed to their home. That supposedly stops the bank from foreclosing.
Of course, it doesn't. And to make matters worse, the homeowner has signed over his home, losing any equity he might have. In May, Florida Gov. Charlie Crist signed the Foreclosure Rescue Fraud Prevention Act of 2008, ensuring that homeowners in his state are properly informed about their rights before signing a contract with a foreclosure rescue entity in addition to other protections. A number of states passed similar legislation.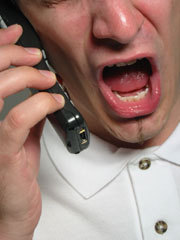 Unauthorized charges can take many forms, from sneaky negative option marketing to outright cramming. In the latter, an unscrupulous company simply places a small charge on your credit card or phone bill and hopes most people won't notice.
But unauthorized charges can also occur when a supposedly legitimate business offers you a "free trial" of something. It usually occurs when you've just made a credit card transaction with another merchant. What consumers don't know is the business offering the "free" trial has a relationship with the company you've just given your credit card to. Next thing you know, you're being charged $9.95 a month for something you've never heard of.
In 2008 this scourge remained widespread and, judging from the complaints to ConsumerAffairs.com about such companies as ILD and Trilegiant, makes consumers angrier than almost any other injustice.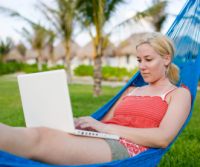 Work at home schemes have proliferated to the point that government agencies this year launched a coordinated offensive against them. Project Fal$e Hope$ was an Federal Trade Commission (FTC)-led effort that targeted bogus business opportunities and work-at-home scams and resulted in more than 100 law enforcement actions by the FTC, the Department of Justice, the U.S. Postal Inspection Service, and law enforcement agencies in 11 states.
A stalwart of the work-at-home schemers this year is the "secret shopper" scam. The secret shopper is a legitimate tool for retailers. Consumers are recruited to visit a place of business and report back on service, the appearance of the store, and other things. It's hardly a lucrative or glamorous occupation.
In recent years scammers have tried to present secret shopping as fun, exciting and lucrative, hoping to enlist people looking for a fun, easy job. At best, these victims are required to pay an assortment of advance fees and end up with neither money nor promised merchandise.
At worst, these scams enlist "shoppers" to wire large sums of money through MoneyGram, to "test" the effectiveness of the service. They are given a check to cover the funds, but the check turns out to be counterfeit.
There are, of course, legitimate ways to make a few bucks while working in your pajamas, as our Tom Glaister explained in his July how-to article Make Money at Home — Or Anywhere Else.
4. Phony government official scam
Some consumers are easily intimidated by anyone who claims to be from a government agency. Scammers are increasingly turning that to their advantage, masquerading as officials of agencies like the Food and Drug Administration (FDA), FTC, and that most fearsome agency, the Internal Revenue Service (IRS).
The FDA says it has received numerous reports of calls enticing consumers to purchase discounted prescription drugs by wiring funds to one of several locations in the Dominican Republic. No medications are ever delivered.
A subsequent call is received from a fraudulent "FDA special agent" informing the consumer they've broken the law and must send a fine of several thousand dollars to an address in the Dominican Republic to prevent incarceration or other legal action.
"Impersonating an FDA official is a violation of federal law," said Michael Chappell, the FDA's acting associate commissioner for regulatory affairs. "The public should note that no FDA official will ever contact a consumer by phone demanding money or any other form of payment. FDA officials always present identification in person when conducting official business."
The FTC has received reports that people who claim to work for the agency call to say they have won a lottery or sweepstakes. To receive the prize, all they have to do is pay the taxes and insurance. But there is a catch — you have to wire money or send a check for an amount between $1,000 and $10,000. It's a new wrinkle in the old tried and true fake lottery scam (see scam number 7).
Meanwhile, the IRS says it's still getting reports from consumers who receive emails that look like they're from the agency, requesting sensitive information. The IRS says it never asks taxpayers to submit important information by email.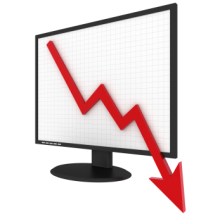 In mid-September the financial world seemed to come unglued. Congress was told it had to "bail out" the banks to the tune of nearly a trillion dollars to keep the economy from collapsing. The stock market went into a swoon and businesses began cutting jobs as fast as they could.
By early October the New York State Consumer Protection Board (CPB) was tracking an increase in scams related to the financial crisis. The agency spotlighted credit counseling scams, payday loans, phony job offers, and investment scams as increased threats to consumers.
"As scammers are salivating over this situation, we must take steps to protect ourselves from any 'bad apples' who can potentially make matters worse," said Mindy A. Bockstein, CPB's Chairperson and Executive Director. "The results of this financial storm are devastating and may be far-reaching, but we can weather the squalls if we are alert and careful."
Phishing scams, with the object of identity theft, also used the Wall Street crisis to get consumers to bite. Spam emails, promising information or advice, attempted to persuade recipients to click on bogus links and enter sensitive financial information.
"Email scammers like to use global crises and high profile news headlines when baiting consumers," said Peter Horan, chief executive officer of Goodmail, a company that provides CertifiedEmail, a more secure form of email.
"In the wake of Hurricane Katrina, millions of Americans received fake emails claiming to be from charitable organizations soliciting donations," Horan said. "When the government distributed stimulus checks earlier this year, the IRS became the target. Phishers know how to make use of people's vulnerabilities during times of stress."
The historic 2008 presidential election energized millions of new voters, and where there is interest and enthusiasm for something, scammers won't be far behind.
No sooner had Barack Obama been elected than online "brokers" were offering to sell tickets to his January 20, 2009 inaugural. There were just two problems with that — tickets are free, and are only available through Congress and the new administration.
"Any website or ticket broker claiming that they have inaugural tickets is simply not telling the truth," Howard Gantman, Staff Director for The Joint Congressional Committee on Inaugural Ceremonies (JCCIC), warns on his committee's Web site.
Within hours of Obama's election night victory speech from Grant Park in Chicago, researchers at the University of Alabama at Birmingham began seeing a spam email inviting recipients to view an online video of the speech.
The spam pointed to five separate Web site domains, each registered that day in China. Visiting the Web site required the user to install an "Adobe Flash Player" in order to watch the speech.
However, the downloaded program is not an Adobe Flash player. It's actually a "keystroke logger" or "keylogger." Installing it will cause all user IDs and passwords, whether for online banking, online stores, email, or even chat programs, to be sent to the criminal's computer.
With so much interest in voting, scammers claiming to be from the voter registration board called people advising them of a "problem" in their registration, and attempted to elicit their Social Security numbers.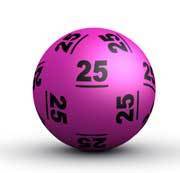 The fake lottery scam is approaching the cultural icon status of the Nigerian 419 scam. But despite all the publicity, people are still falling for it, often losing thousands of dollars.
As in years past, most of these scams are based in Canada. This year, scammers masquerading as the Atlantic Lottery have snared victims south of the border.
"I got a letter stating that I just won 248,000 US dollars from a lottery," Cassandra, of Shullsburg, Wisconsin, told ConsumerAffairs.com.
Cassandra called the toll-free number and was told that yes, she had in fact won nearly a quarter of a million dollars, even though she had never heard of Atlantic Lottery or entered any kind of contest. With the letter was a check for nearly $5000. Cassandra was told to deposit the check, then wire the same amount back to Atlantic Lottery to cover taxes and fees. Fortunately, Cassandra didn't follow through.
"I was told by my bank that it was a scam," she said. "I never got my hopes up because I knew something was fishy," she said.
There actually is an Atlantic Lottery Company in Canada, which warned in August that scammers were using its name. The real Atlantic Lottery says that to win any of its cash prizes, you must have purchased a ticket from an authorized retailer in New Brunswick, Nova Scotia, Prince Edward Island or Newfoundland and Labrador, or on their PlaySphere website. The company said it is not authorized to operate lotteries or games of chance outside of Canada.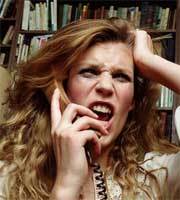 Thanks to the Do Not Call list, aluminum siding and timeshare salesmen can't interrupt your dinner with their pitches. But "charity" telemarketers can, and in 2008 a growing number of scammers were using that loophole to reach out and touch consumers in their wallets.
At least two states, Arkansas and New Jersey, cracked down on these "charity" schemes in 2008.
In Arkansas, Attorney General Dustin McDaniel settled a consumer protection lawsuit against American Veterans Coalition after suing the, for deceiving Arkansas residents. McDaniel alleged that less than one percent of the donations raised were actually used to support veterans and no support whatsoever had been given to Arkansas veterans.
Meanwhile, the New Jersey Division of Consumer Affairs moved to revoke the registration of a charitable organization that purportedly raised funds to aid rescue workers who sustained health problems after responding to the September 11, 2001 attack sites.
Illinois and Iowa were also among the states taking action against "charity" telemarketers during the year. In Illinois, Attorney General Lisa Madigan settled a decade long dispute with Telemarketing Associates, Inc. and Armet, Inc., barring them from soliciting on behalf of Illinois charities or directing solicitation campaigns to Illinois residents. The companies and their owner also paid $70,000 in fines.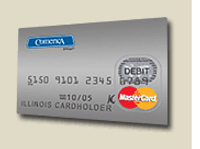 A number of states have turned, in recent years, to administering payments and benefits electronically, through the EPPICard. Instead of receiving checks, recipients access their payments with the EPPICard, much as they would a debit card.
Scammers have recycled an old credit card/debit card scam and targeted EPPICard holders. Using bogus text, voice and email messages, scammers warn of a problem with the victim's EPPICard account and say it will be closed down unless they act.
"If you have received a message, purportedly from EPPICard, do not respond," said Indiana Attorney General Steve Carter. "It's nothing more than a scam designed to drain your account and steal your personal information."
10. Kevin Trudeau's "Weight-Loss Cures They Don't Want You To Know About"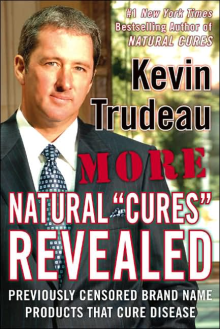 What would an annual Top 10 Scams list be without Kevin Trudeau? The marketer extraordinaire rounds out our Top 10 Scams of 2008 with his "easy" recipe for slimming down.
In October a federal judge banned Kevin Trudeau from infomercials in which he has an interest for three years and ordered him to pay more than $5 million in profits from his book, "The Weight Loss Cure 'They' Don't Want You to Know About."
The ruling confirms an earlier contempt finding against Trudeau — the second time he has been found in contempt of court in the past four years.
In August, Judge Robert W. Gettleman of the U.S. District Court for the Northern District of Illinois stood by his conclusion in 2007 that Trudeau "clearly, and no doubt intentionally," violated a provision of a 2004 stipulated court order that prohibits Trudeau from misrepresenting the content of books in his infomercials.
When consumers purchase the book, the FTC charged, they find it describes a complex, grueling plan that requires severe dieting, daily injections of a prescription drug that consumers cannot easily obtain, and lifelong dietary restrictions.
Enforcement crackdown
Law enforcement seemed to devote more efforts during 2008 to dealing with these ever-present scams, taking particular aim at telemarketing.
In the largest telemarketing fraud crackdown in history, authorities in the United States and Canada filed more than 180 criminal and civil actions against companies that allegedly used deceptive tactics to sell everything from extended car warranties to magazine subscriptions.
The legal action — spearheaded by the FTC under the code name "Operation Tele-PHONEY" — targeted 13 companies that allegedly duped more than 500,000 consumers nationwide through deceptive telemarketing schemes.
Consumers lost more than $100 million in these companies' various schemes, the FTC said. In addition, scammers continued to steal consumers' identities in 2008, allowing them to steal millions more.
How can you avoid becoming a scam victim in 2009? We recommend keeping an eye on emerging scams through our Scam Alert section, and our daily and weekly newsletters. And remember — if it sounds too good to be true, it almost always is.