---
The American motorist gets blamed for many things, including urban sprawl, global warming, unsafe streets, drunken driving and conspicuous consumption.
But it's not the motorist who makes airbags that don't work, SUVs that burst into flames, cars that leap violently forward for no reason or engines that spit out their spark plugs. Like air pollution and crowded highways, these problems aren't new and there's no sign they'll end anytime soon.
It's been said that life's a gamble and that's certainly true when it comes to buying, driving and riding in a car. Congress huffs and puffs, regulators inch forward and consumer groups protest but in the end it's consumer awareness that's the key to avoiding the most notorious lemons. Or, as they say, knowledge is power. Thus, without further ado -- the Top Ten Lemons and Automotive Outrages of 2007.
1. Airbag Failures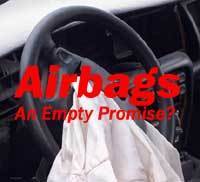 A five-month ConsumerAffairs.com investigation by reporter Lisa Wade McCormick revealed the problem of airbags not deploying in serious accidents.

We examined more than 160 complaints from consumers nationwide who said airbags failed to deploy and protect them in an accident.

Most of the accidents were the type that drivers expect will cause their airbags to deploy: head-on collisions, rollovers, and broadside crashes. Few were minor fender-benders.

Many consumers suffered serious and life-changing injuries when their airbags failed to deploy. Others lost loved ones.

Our investigation found these accident happened in cars, trucks, minivans, and SUV's made by Ford, General Motors, DaimlerChrysler, Mitsubishi, Kia, Volkswagen, Nissan, and Honda. One happened in a rental car.

Some occurred in new vehicles, even though national car experts say airbags in new vehicles rarely fail to deploy when needed because of the systems' advanced technology. They also say airbags aren't designed to deploy in every accident. And only a crash scene investigator -- someone who has inspected the vehicle, the accident site, and all the data -- can determine if an airbag should have deployed in a particular wreck.

Many accidents we examined also happened in older, one-owner, models but the majority of the complaints we received about airbags failing to deploy in different accidents involved used vehicles.
2. Flaming Fords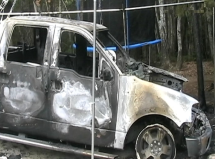 The Ford Motor Co. has recalled almost 11 million cars and trucks since 2005 because of a clear danger that the vehicles could erupt in flames without warning.

But as the piecework recalls trickle out from the federal agency charged with the responsibility of protecting consumers from faulty automotive products, Fords keep burning, sometimes destroying homes and other vehicles while Ford denies responsibility and tells its customers to call their insurance company.

Federal regulators at NHTSA have repeatedly closed the books on Ford fires, declaring their mission accomplished.

In the massive recall of August 2006, NHTSA proclaimed: With the three recalls Ford has announced, all of the models that Ford built ... that exhibit the factors that can cause the switch to fail resulting in a fire while the ignition is in the off position will be candidates for a free remedy.

But on May 10, 2007, Mathew saw his Ford erupt into flames in Carmel, California.

It started under the hood and spread throughout the rest of the vehicle, our carport and other vehicle. The fire department was called and responded immediately. The result was the complete destruction of the Ford as well as our adjacent 2001 Chevrolet Tahoe.

Not far away in Walnut Creek, Michael saw his Ford on fire.

I looked out the front window and a thick cloud of smoke was coming out from under the hood. I grabbed a fire extinguisher and rushed out to the vehicle. I could not open the hood or get too close to the vehicle due to the flames and smoke that was pouring out, he said.

No one really knows how much property damage, catastrophic financial loss and personal deaths and injuries have been caused by the fires. Read more ...
3. Spit-Out Ford Spark Plugs
Forget the fires for a minute. Ford truck owners also face a stone wall of denial when their Blue Oval powerhouse spits a spark plug.

This is not a trivial automotive rip-off. Repairing a blown plug in a Ford truck engine costs thousands of dollars and Ford refuses to accept any responsible for the mechanical failure plaguing thousands of customers.

The repair bill is usually $3 thousand, give or take. Multiply the repair cost times the millions of Ford trucks likely to spit a spark plug in the future and the reason behind the Ford stonewalling is clear.

On the other hand, recalling and repairing all the poorly-engineered products might well bankrupt Ford, so it's turned its automotive backside to almost every customer complaining of a spit spark plug, leaving the option or repairing the truck or dumping the vehicle on the used-truck market.

"On a Friday morning I shut the motor off on my 2002 Ford E-350 van, to get some coffee. Upon starting the engine I heard a loud repeating noise," said Eric of Mission Viejo, CA. "I had the van towed home. Upon investigation, I discovered an ejected spark plug and broken coil. I consulted a local mechanic. He has heard about this happening before."

"Merry Christmas Ford. This year Santa will be repairing a poorly designed product instead of bringing toys and holiday cheer," Eric said.

Fixing the damage does not guarantee it won't happen again. Many consumers have told us they have fixed a blown plug only to have the engine spit a second or third plug.

An increasing number of Ford mechanics and technicians are siding with consumers because they know the troubled automaker is fully aware of the major flaw in Ford engines that causes the power plant to spit out spark plugs at random and without warning. Read more ...
4. NHTSA Ignores Ford Spark Plug Peril
Thousands of Ford truck owners have paid thousands of dollars to repair the damage caused by the mighty Ford Triton V-8 engine spitting a spark plug from its aluminum cylinder head.

But the National Highway Traffic Safety Administration (NHTSA), a taxpayer-supported agency whose job is to protect the American public, has responded that no one is going to die because, NHTSA claims, the spark plug issue presents no serious safety consequence.

An attorney in Santa Clarita, CA, petitioned NHTSA, asking it to investigate reports that Ford SUVs, pickups, Crown Victorias and Mustangs sold in the 1997-2004 model years had spark plugs that can come loose and fly out of the engine.

Instead of putting consumer safety first, NHTSA is backing Ford. The agency is refusing to consider spit spark plugs beyond stating that its analysis of 474 complaints describing the incidents "found only a very few alleged any safety-related consequences. None of these showed any evidence of a serious safety consequence."

NHTSA concluded its brief investigation with a haughty brush-off for Ford truck owners.

"In the need to allocate and prioritize limited resources to best accomplish the agency's safety mission, the petition (for a full-scale investigation possibly leading to a recall) is denied."

This is the same NHTSA that has recalled 45,000 Honda Civic hybrids because the engine could stall; 1.2 million Honda and Acura vehicles because their owners manual had incorrect information about NHTSA's "safety hotline;" a few hundred thousands Nissan Altimas and Sentras because the engine could stop running at slow speeds; 45,000 Chrysler vehicles because leaking brake fluid could start an engine fire.

NHTSA might want to explain to David of Richfield, Ohio, that plug blow-outs aren't a safety hazard.

"I was driving my 2001 Ford F-150 from Cleveland to Columbus when all of the sudden I heard a loud pop then a loud continuous popping sound came from the engine," David said in a ConsumerAffairs.com complaint dated March 21, 2007. "At first I was a little scared because I was in the middle of traffic on I-71 boxed in between two semi trucks. I couldn't move to the right or left.

"When I finally was able to move to the side of the road, I opened the hood and what did I find?" he wrote. "A spark plug melted to a piece of plastic and a spark plug coil with the spring sticking out sparking against another piece of plastic. I can only wonder what would have happened if I touched the energized spark coil or if it came in contact with metal and I touched the metal. Or even worse, what if the sparking coil came in contact with something flammable?"

"I was lucky that I and my passengers were not killed," Dan said. "Will someone have to die before this problem is fixed?" ">Read more ...
5. GM Truck Brake Failures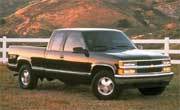 Owners of General Motors trucks and SUVs continue to struggle with malfunctioning brakes. First, the anti-lock brake system in some of GM pickups and SUVs sometimes does not work properly causing increased stopping distances during low-speed braking.

In all, GM has recalled 1,357,000 pickups and SUVs but things are still not going well for truck owners or the automaker.

GM continues to insist that the problem with its anti-lock system is regionally based, stemming from road salt in cold-weather states. Corrosion from salt gets in between the surface of the wheel hub and the anti-lock brake sensor, pushing the sensor farther away from the bearings, according to the GM explanation.

The vehicle computer then receives a false reading of speed, causing the anti-lock brakes to engage at the wrong time.

Many Chevrolet Silverado pickup owners have become very cautious drivers. The brakes take so long to stop the truck that consumers complain of nearly hitting the car in front or rolling into the intersection.

Carol of Mount Morris, MI, is afraid to drive her $32,500 Silverado.

"Everything in the braking system has been replaced many times, everything but the ABS module. That part costs $800. The truck now has 97,000 miles on it and every day I pray that no one pulls out in front of me or stops suddenly," she said.

"I have gone through too many red lights. I have a 1982 Ford f100 that stops on a dime," she said.

NHTSA has received more than 120 complaints about GM truck that included 22 crashes and four injuries. The ConsumerAffairs.com Silverado file is up to 146, although not all of those complaints deal exclusively with brakes. Read more ...
6. Prius Unintended Acceleration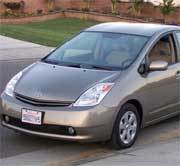 The Toyota Prius has proved to be a good, solid car but as the hybrid approaches 100,000 miles a number of odd problems are popping up that ought to be cause for concern among consumers shopping for a secondhand Prius.

Prius owners however, continued to encounter incidents of unintended acceleration with the hybrid.

When ConsumerAffairs.com first the problem of unintended acceleration on the Prius to the attention of federal safety regulators at the NHTSA, they said they were "aware of" complaints of runaway acceleration in the popular hybrid and were in a "monitoring mode."

In September, Toyota and NHTSA agreed that faulty floor mats might be the cause of runaway acceleration in the Toyota Prius hybrid as well as several other Toyota vehicles.

Toyota announced the recall of 55,000 floor mats which are used in the 2007/2008 Lexus ES 350 as well as the 2007/2008 Camry. At the same time, NHTSA strongly urged owners make sure the driver-side all weather floor mat is properly secured before driving the vehicles.

Prius owners remain skeptical.

They have repeatedly reported the unintended acceleration problem with their Prius hybrids to ConsumerAffairs.com are wary that the problem can simply be traced to floor mats.

Here is the rub, one California reader told us. If it truly were the mat catching the accelerator, why did turning the car off solve the problem? There is nothing with the power button that would do this. And yet each time when I restarted the Prius it was fine. If the accelerator were caught under the mat once the car was turned off the problem did not persist, she wrote. Read more ...
7. Jumpin' Jeeps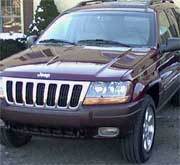 The Jeep Grand Cherokee and Jeep Commander along with other Jeep models continue to experience unintended acceleration more than a year after NHTSA refused to order a safety recall because it found no evidence to indicate the influence of a manufacturing defect.

ConsumerAffairs.com has received reports of unintended acceleration in the Grand Cherokee since at least 2000 and continues to receive similar complaints from consumers driving Jeep vehicles.

NHTSA, the federal agency in charge of vehicle safety, reports one petition from Elaine Ziegler in Coatsville, Pennsylvania to recall a 2006 Jeep Commander for sudden acceleration but the petition was denied on January 3, 2007.

The complaint involved unintended acceleration with Ziegler's Jeep Commander causing an accident that killed a person in Delaware in December 2005, according to NHTSA documents.

NHTSA told Ms. Ziegler that the federal safety analysis identified no indication of a safety defect trend that could cause unintended acceleration in these vehicles.

As a result, in view of the need to allocate and prioritize NHTSA's limited resources to best accomplish the agency's safety mission, your petition is denied, the brief letter concluded.

In the months since NHTSA closed the unintended acceleration investigation, runaway Jeeps have continued to injure people and destroy property causing an unending trail of trouble for Jeep owners.

Most recently, in La Junta, Colorado, James told us he put his 2004 Jeep Grand Cherokee Loredo into drive and it suddenly accelerated," as witnesses said, "like a rocket.

James could not stop the Jeep. He hit several fences, a gas meter, another car and his Jeep ended up "resting in someone's living room."

Lucky no one was killed. I just bought the car about 2 weeks ago, James said at the time. Read more ...
8. BMW Transmission Failures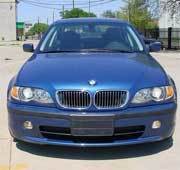 BMWs are in plentiful supply on prestige used-car lots because so many people lease the cars and return them to BMW when the lease is over. The automaker then sells the used vehicle -- often as a "certified" cream puff -- adding to an already profitable transaction.

The people who lease the new BMW are the ones who get a relatively good deal. They drive the dream boat a few trouble-free years.

But trouble waits for the second and third owners of the luxury car. They are finding the automatic transmission in the German car to be unreliable and expensive to repair. Our readers report that the automatic gear box is causing no end of trouble and BMW has left them high and dry, often with eight thousand dollars in transmission repair bills.

To date, the highly profitable automaker has refused to accept any responsibility for the mounting number of failures, even telling some consumers the company has never been seen the failure.

"We are unaware of any widespread concern regarding the transmission. However, the actual length of life of any given vehicle part is dependent on a number of factors including care, maintenance, use, and climate," BMW AG wrote to the owner of a 2002 3-series sedan.

The complaints being filed with ConsumerAffairs.com are similar and describe a transmission that hesitates or refuses to be shifted into reverse.

BMW owners report that the expensive transmission failures show up most often in 3 series cars as well as the X3 and X5 BMW SUVs.

Buy a second-hand BMW with automatic transmission at your own risk. Despite the hundreds of reports citing similar problems, BMW stands by its denial.

"During the life of a vehicle, it is natural to expect that some parts may have to be replaced due to mechanical failures, or normal wear and tear. For this reason, we do not have an estimated life expectancy for components or parts of a vehicle," the company said.

Joshua of San Francisco doesn't agree.

"I bought a 1994 BMW 525i with 190,000 miles Sunday. Transmission blew Wednesday night going up a hill in San Francisco. There were only 103 miles between the dealership and the fateful hill. This is my only BMW experience. I feel like I'm joining a support-group. This sickens me," he said. Read more ...
9. Ford Focus Ignition Failures
If you own a Ford Focus, more likely than not your ignition lock is going to have a problem sooner rather than later.

At the Center for Auto Safety, Clarence Ditlow thinks Ford ought to recognize that the ignition lock is a continuing problem and recall the Focus.

In fact, Ditlow said recalling the entire car might not be a bad idea. Because the ford Focus has the worst recalls record of any car since 1980 with 12 recalls and 7 defect investigations, all on a car that is supposed to be affordable and reliable.

Fixing the broken ignition lock on a Focus can cost almost $500.

The switch is known to break again and again ... and sometimes even again. Consumers have complained for years but Ford is standing firm with its corporate back turned on Focus owners.

"The Ford Focus Ignition switch problem will not go away," Eric of St. Petersburg, FL complained. "This will be the third ignition switch installed in my 2001 Ford Focus. Hundreds of dollars flushed down the toilet. Next time I'll buy an import from Japan." Read more ...
10. Abandoned GM OnStar Customers
General Motors Corp. abandoned almost 500,000 of its 4 million loyal OnStar subscribers because the nation's cell phone systems will no longer offer analog service.

That means that owners of GM products that carry analog technology to power their OnStar systems are now considered "outdated" and the world's largest automaker will drop them from the safety and communications system.

In 2008 newer digital systems will be the only way OnStar can communicate since the country's cell phone carriers, which carry OnStar's signals on their towers, will complete the changeover to digital service.

GM will no longer be able to keep up with or keep track of some of the company's best and oldest customers.

If your vehicle is a 2003, 2004, or 2005, you will need to update your OnStar system. An adapter will cost approximately $200. If your vehicle is a 2002 or older, there is no adapter available.

Why would a company walk away from 1/8 of its existing customers? Talking out of one side of its mouth, GM blames it on the government while on the other hand it launches a glitzy new ad campaign aimed at attracting new OnStar customers. Read more ...