---
Top 3 Picks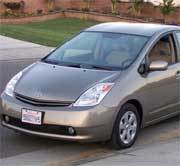 Toyota Prius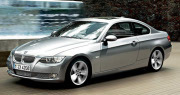 BMW 335i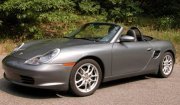 Porsche Boxster
Toyota Prius owners continue to be turned on by their little hybrids. For the fourth year the Prius was the top car in owner satisfaction as reported by the
Consumer Reports
Car Owner Satisfaction Survey.
The Prius was followed closely by the BMW 335i and Porsche Boxster.
Ninety-two percent of Prius owners who responded to the survey said they would definitely buy or lease the hybrid again. Ninety-one percent of BMW 335i owners said they would be return customers and 90 percent of Boxster owners would buy or lease another of the Porsche cars.
Toyota had 10 models on the most satisfied customer list as Japanese automakers dominated with 18 of the 39 car models.
Three General Motors minivans -- the Buick Terraza, Chevrolet Uplander and Saturn Relay -- brought up the rear in consumer satisfaction with a score of 34.
Scores in the survey are based on the percent of CR subscribers who responded "definitely yes" to the question "Considering all factors (price, performance, reliability, comfort, enjoyment), would you get this car if you had it to do all over again?"
The new consumer satisfaction results show the Prius is now an established cult leader in a time of increasing gas prices. The hybrid gets 44 miles per gallon and is an environmental icon. The Toyota Camry Hybrid at 34 mpg was the top midsized sedan in the survey with a score of 87.
Of the top 12 cars, half were sports cars, including the Porsche Boxster, Cayman and 911 Carrera; Chevrolet Corvette; Mini Cooper hatchback; and Honda S2000. Overall, sporty cars made up almost half of the "Most Satisfying" models.
The next largest group was SUVs, with the Lexus RX350 at the top of the list followed by the Ford Edge and Toyota Land Cruiser.
Pickups, SUVs lag
Pickup trucks and SUVs accounted for more than half of the models on the "Least Satisfying" list. American compact pickups are loosing their appeal with almost every model on the market listed among the least satisfying.
The Honda Ridgeline and V8 Toyota Tundra were the only pickups to make the "Most Satisfying" list.
Twelve European brands made the list along with 7 U.S. models. For the first time, two South Korean models, the Hyundai Axera sedan and Santa Fe SUV, also made the list.
Other top models ranged from the small $16,000 Honda Fit, the Top Pick for budget cars as well as the $76,000 Lexus LS, which earned the highest test score in the ratings, 99 out of 100.
The Toyota Sienna and Honda Odyssey were the only two minivans on the list.
Of the 22 models on the "Least Satisfying" list, 20 were from American automakers. GM brands accounted for 14, Chrysler for three and Ford for three. The remaining two models were Japanese, including the Suzuki Grand Vitara SUV and the Mazda B-Series pickup.