---
By Mark Huffman
ConsumerAffairs.com
December 25, 2007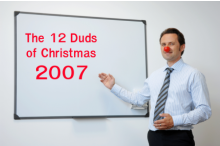 Some items under the tree bring joy and satisfaction. Others produce a heartfelt Bah, humbug!
In the latter category you'll find The 12 Duds of Christmas, our annual round-up of the year's worst consumer products. Some are good products poorly produced. Some were simply ill-conceived to begin with. And for some reason, China seemed to play a recurring role in this years list.
Oh, by the way, we consider only U.S.-based consumer products and services for the Duds dishonor. And no, government agencies and elected officials are not eligible. Good thing too.
Here, then, are our picks for The 12 Duds of Christmas 2007.
12 Duds of Christmas 2006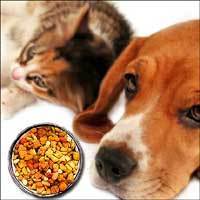 In March, pet owners alarmed by the deaths or sickness of their animals were shocked to learn that their pet food might be responsible. Menu Foods, a Canadian pet food producer, recalled many of its brands of dog and cat food after it was revealed that wheat gluten in the food appeared to be tainted with a toxic substance, initially identified as rat poison. In the weeks and months that followed, more brands of pet food were recalled. The finger of blame was quickly pointed at China, where most of the tainted ingredients originated.
By the end of the year, veterinarians trying to solve the mystery of the deaths blamed the combination of two chemicals the Food and Drug Administration found in the more than 60 million container of recalled pet food: melamine and cyanuric acid.
Melamine is used to make plastic. Cyanuric acid is used to chlorinate pools. Neither is approved for use in pet food.
Those two chemicals -- which FDA officials discovered in the imported wheat gluten and rice protein concentrated use to make pet food -- can combine to form crystals in the animals bodies, the veterinarians say. The crystals can impair the animals kidney function.
Either one of those chemicals alone wouldnt cause these (deaths), Dr. Barbara Powers, immediate past president of the American Association of Veterinary Laboratory Diagnosticians (AAVLD) and director of Colorado State Universitys Veterinary Diagnostic Laboratory, told us on Friday. It has to be the combination of the two."
2. Peter Pan and Great Value Peanut Butter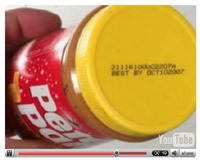 ConAgra recalled all its 2. Peter Pan and Great Value Peanut Butter in February after the two brands were linked to a widespread salmonella outbreak. The outbreak was eventually traced to ConAgras Georgia manufacturing plant.
Though the Centers for Disease Control never linked the outbreak to any fatalities, families of five elderly consumers insist their loved ones were killed by the tainted products.
"My mother, age 60, ate about half a jar of tainted peanut butter for a week, she suffered flu-like symptoms and upon going to the emergency room was taken into surgery and had her gall bladder, [appendix] and part of her intestine removed due to an infection. She died 4-25-07," Steve of Winter Springs, Fla., told us.
By CDC estimates, more than 625 consumers in 47 states became ill after eating peanut butter produced at ConAgras Georgia manufacturing plant. However, complaints received by ConsumerAffairs.com indicate many more illnesses likely occurred. ConAgra resumed selling the brands in August, saying it had thoroughly disinfected its plants.
3. Simplicity Cribs

In September, Simplicity Inc. recalled nearly one million cribs, including some that may have been recalled previously, after reports of at least three infant deaths. It turns out the cribs drop-side can detach from the crib, which can create a dangerous gap and lead to the entrapment and suffocation of infants.
The Consumer Product Safety Commission (CPSC) said it was aware of two deaths in Simplicity manufactured cribs with older style hardware, including a 9-month-old child and a 6-month-old child, where the drop-side was installed upside down. CPSC also investigated the death of a 1-year-old child in a Simplicity crib with newer style hardware, in which the drop-side was installed upside down. CPSC said it was also aware of seven infant entrapments and 55 incidents in these cribs.
4. Aqua Dots
The words toy and date rape drug hardly belong in the same sentence. Unfortunately, they ended up there in November when more than 4. Aqua Dots toys, made in China, were recalled in the U.S. because some parts contained the same ingredients that are in a powerful date rape drug.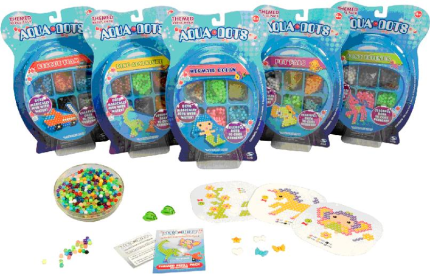 Scientists analyzing the toy found that it is made with a chemical that, once ingested, converts into the drug GHB, a highly toxic compound that is known to cause feelings of euphoria, dizziness and unconsciousness.
The Consumer Product Safety Commission said some children got sick a few passed out - after putting the toys in their mouths.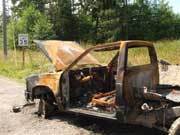 Food Motor Company had a rough year financially, but it was nothing compared to what many Ford truck owners endured. In March, Ford recalled 155,000 pickup trucks and sport utility vehicles to fix a faulty cruise control switch. The defect was suspected of causing fires in older model Ford trucks.
Ford expanded the recall in August to include 3.6 million vehicles built between 1992 and 2004. But flaming Fords remained a hot topic all through the year. In September ConsumerAffairs.com reported on a new Ford truck that seemed to simply burst into flames. Julie from Willits, California tells the story of how her brother-in-law's 2007 Ford F150 caught fire in his driveway and burned to the ground.
He just brought his brand-new baby girl home 3 hours before, Julie wrote. We were all sleeping in the house, when my sister woke to some sort of lights outside. She went to the window, she saw the Ford engulfed in 100-foot flames, Julie told ConsumerAffairs.com.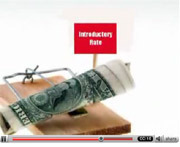 The excesses of the runaway real estate market came into full view in 2007 with a wave of foreclosures. The culprit, most experts seemed to agree, was the subprime mortgage market that loosened lending standards to the point that people who could not really afford homes were able to buy them anyway, financing 100 percent of the purchase price and paying below-market teaser interest rates for two years before their mortgage payments would skyrocket sometimes by several hundred dollars a month.
Mortgage brokers made huge fees on these loans, before packaging and selling them to Wall Street. So, what did they care if the borrower eventually defaulted? As 2007 comes to a close, the extent of the damage caused by this particular product to consumers, the real estate market, global banking institutions and the U.S. economy are still being added up.
The Whirlpool Flame Lock gas water heater continued to be one of the most frustrating home appliances. The heater, which is sold only at Lowe's, requires frequent maintenance and, according to more than 100 ConsumerAffairs.com reader complaints, breaks down frequently. Over and over again, in fact.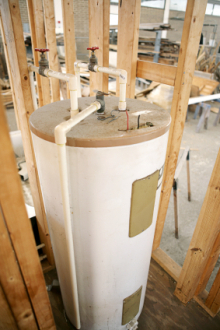 "This thing's just such a headache," said Rick Carlton of Orange, Calif. "You've got to jump through hoops and meanwhile the family has no hot water."
The culprit appears to be the device's thermocouple. Tom Babicky, a water heater serviceman for George Morlan Plumbing, "The Water Heater King" of Portland, Ore., said the thermocouple is a standard part in water heaters that helps regulate water temperature.
When the thermocouple breaks, the water heater completely stops working. "Normally a thermocouple will last 10-12 years or more," Babicky said.
However, many ConsumerAffairs.com readers said their Whirlpool Flame Lock water heater worked less than six months before the thermocouple broke, followed by repeated malfunctions even after a service repairman replaced the part.
"I purchased a new 50-gallon Flame Lock water heater with a 12-year warranty. Seven weeks later, I had no hot water and was told that the thermocouple had gone bad," Carlton said.
Whirlpool water heaters are actually made by the American Water Heater Company (AWHC), one of four such manufacturers in the United States. Companies like Whirlpool, GE and Kenmore slap their stickers on the side of the tank and distribute the product to stores such as Lowe's and Sears.
8. Compass, Westlake and YKS Tires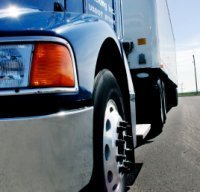 Lots of things imported from China cost less, but as weve seen elsewhere in this list, paying less for something can often wind up costing a lot more. Such was the case with tires manufactured by 8. Compass, Westlake and YKS Tires and imported to the U.S. by Foreign Tire Sales of New Jersey.
Foreign Tire Sales filed a Defect and Non-compliance Report with the National Highway Traffic Safety Administration on July 2, 2007, saying the tires may not meet the minimum specifications provided to the tire manufacturer.
Affected tires lacked gum strips, an important part of a tire, related to the prevention of tread separation. Tire treads could separate, consumers were warned, creating a potential safety hazard on the road. At least one serious accident had been caused by such an occurrence with these tires.
There was just one problem. With nearly a half-million of the suspect tires on the road, the company said it lacked the resources to mount a recall. The befuddled feds shrugged, telling Congress that federal safety regulations are not adequate to deal with motor vehicle equipment importers refusing to recall defective products. In August, without waiting to see what the federal government would do, 24 states issued recalls for the tires.
containing excessive amounts of lead paint
Parents who never gave much thought to where their childrens toys originated were suddenly all too aware that most of those colorful playthings came from China, and therefore ran the risk of containing excessive amounts of lead paint.

Mattel recalled 38,000 Fisher-Price Go Diego Go toys because they like millions of other previously recalled toys contain too much lead paint. Go Diego Go was further singled out by the Boston consumer group World Against Toys Causing Harm, or WATCH which placed it at the top of its 10 Worst Toys Of 2007 list.
There is simply no excuse for the sale of toys containing known poisons such as lead. Research has shown that exposure to this neuro-toxin can have serious long-term effects, particularly for children, WATCH said in a statement.
Toy recalls ranged from cheap costume jewelry sold in dollar stores and vending machines to expensive Thomas and Friends train sets. Check the complete list of this year's toys and children's items recalls to be sure your home is safe.
There were complaints galore in 2007 about cable TV and Internet giant Comcast. In October the Associated Press reported that Comcast actively interferes with subscribers who use peer-to-peer file-sharing programs such as BitTorrent.
AP reporter Peter Svensson said he found that using P2P services like BitTorrent to upload large files triggered a message that appeared to be from one of the users asking to block the communication -- but was actually from Comcast itself.
Two months earlier Comcast warned subscribers to limit their downloading, or risk a 12 month suspension of service. The company has a bandwidth limitation that, if broken, can result in a 12-month suspension of service. The problem, according to customer complaints, is that the telecom giant refuses to reveal how much downloading is too much.
The company, which a few years ago advertised the service as unlimited has an acceptable use policy which enforces the invisible download limit.
11. Martha Stewart Patio Tables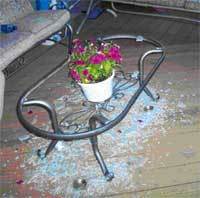 A true smash from the past, Martha Stewarts shatter-prone patio tables, one of our 12 Duds of Christmas 2006, are back again. Just as in 2006, our 2007 in-box was filled with hundreds of complaints about the glass tops of these tables spontaneously shattering, launching shards as far as 12 feet from the table.
"I was sitting at my computer when I heard this tremendous crash," said David Potts of Marietta, Ga. "I went outside to see what it was and it looked like my patio was covered in ice. It was the glass from the table top.
"I got a couple of slivers of glass in my fingers while I was cleaning it and here I am a year later and I can still feel pain in the tips of my fingers," Potts said.
Almost all of these spontaneous explosions of glass took place in late spring or summer, often when it was removed from a cool storage location and placed in direct sunlight. Then, adding insult to injury, the tables manufacturer, JRA Furniture, filed for bankruptcy, making the warranty all but worthless. The filing conveniently came as the company faced a class action lawsuit in connection with the exploding tables.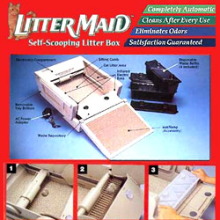 This one might sound trivial, but for cat owners, worried all year about contaminated pet food and dangerous pet toys, this was the last straw.
The LitterMaid is supposed to be a pet owners dream a self-cleaning cat box. When the devices didnt work as advertised, many consumers were not very happy.
The company did not adhere to warranty agreement based on the information I provided them, Louis, of San Marcos, California, told ConsumerAffairs.com. Product failed in less than a year's time and was still under warranty.
"I have purchased three Litter Maid automatic litter boxes over the years. Call me a sucker! I kept hoping that they would improve but to no avail, said Sarah, of West Linn, Oregon. They last a year if I'm lucky before totally breaking and don't work the way they advertise. It doesn't matter what type of litter you put in it. It clumps and jams the rake.
If you can't say something good ...
Can't anyone do anything right?
Well, it just so happens there are a few companies that are complaint-free, or close to it. Out of nearly 300,000 complaints we have exactly none about Lands' End, only four for Nordstrom and just a handful for Trader Joe's.
We have tried, through our Good Guys section, to ferret out trouble-free products and retailers. But between businesses trying to game the system and consumers complaining loudly about what they consider undeserved praise, we've never quite found the right formula.
It's true, of course, that many if not most transactions come off trouble-free each day. We try to highlight the ones most likely to go askew, so that at least consumers can have a little warning of how bad things can get just when you least expect it.
Not everyone likes what we do but we think it's helpful and we hope you do too. Thanks to everyone who wrote to us this year. By sharing your experience, you have helped spread the word about troublesome copanies and products.