---
In what played out as a good versus evil scenario, Senators and consumer advocates battled with three of the most powerful men in the credit card industry at a Capitol Hill hearing today.
The woes of millions of Americans who are slaves to hidden fees, compounding interest and cryptic terms were heard in a Senate Permanent Subcommittee on Investigations hearing.
The hearing was a preliminary spotlight on the industry. As a result of the hearing some of the companies seem to be backing down on a few of their more unscrupulous practices. But Sen. Carl Levin (D-Mich.), chairman of the subcommittee, said he intends to keep the "spotlight" on credit card companies and that legislative action may be necessary to purge the industry.
One of the witnesses was Wesley Wannemacher, a former Chase Bank credit card holder who placed $3,200 of wedding expenses in late 2001 on his card. He never spent another cent on that card, yet his debt to Chase ballooned to $10,700 -- that is until Chase saw his name on the witness list last week and forgave his debt.
Unfortunately, not every American in debt can be made the poster boy of unfair credit practices.
"Credit card debt is often seen as a very personal problem, but the burgeoning level of household debt in America has implications for the entire nation," Sen. Norm Coleman (R-Minn.), ranking minority member said. "Over the past 25 years, U.S. household debt has ballooned from a collective $59 billion in 1980 to approximately $830 billion in 2005.
"Even more staggering, the number of consumers filing for bankruptcy has increased by 609 percent," Coleman continued.
The executives of the nation's largest credit card companies, Bank of America, Chase and Citi Cards, sat uncomfortably through. ConsumerAffairs.com has more than 572 credit-card-related complaints about those three companies in its database.
Throughout the hearing, the crowd that packed the room occasionally burst into laughter at the seemingly absurd credit card terms and the lack of direct answers from the bank executives.
One of the issues spotlighted was the incomprehensible credit card terms and conditions. The crowd could not hold in the laughter as Levin took about 60 seconds to read a Bank of America billing statement out loud.
27th Grade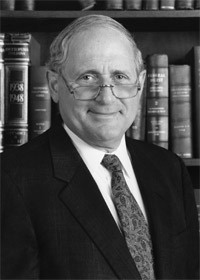 Sen. Levin
In preparation for today's hearing, Levin charged the Government Accountability Office to prepare a report on the industry's rates and fees. That report revealed that credit card disclosures are written at a "twenty-seventh-grade level."
"I can only assume that one would need -- after 12 years of grade school and four years of college -- a four-year medical degree, a five-year PhD and a two-year MBA to fully grasp those particular provisions," Coleman said.
Alys Cohen, staff attorney at the National Consumer Law Center, recommended all credit card documents be written at the eighth-grade level.
Of the more than a dozen complaints raised against the credit card companies, Levin also raised an issue which he coined "trailing interest."
Trailing interest is the practice of charging interest on entire bill no matter what percentage of it is paid.
"Suppose a consumer who usually pays their account in full, and owes no money on December 1, makes a lot of purchases in December, and gets a January 1 credit card bill for $5,020," Levin said. "That bill is due January 15. Suppose the consumer pays that bill on time, but pays $5,000 instead of the full amount owed. What do you think the consumer owes on the next bill?
"If you thought the bill would be the $20 past due plus interest on the $20, you would be wrong. In fact, under industry practice today, the bill would likely be twice as much. That's because the consumer would have to pay interest, not just on the $20 that wasn't paid on time, but also on the $5,000 that was paid on time.
"The consumer would have to pay interest on the entire $5,020 from the first day of the billing month, January 1, until the day the bill was paid on January 15, compounded daily," Levin continued. "In our example, using an interest rate of 17.99 percent ... the $20 debt would, in one month, rack up $35 in interest charges and balloon into a debt of $55.21."
Bruce Hammonds, president of Bank of America Card Services, Richard Srednicki, chief executive officer of Chase Bank USA and Vikram Atal, Chairman and CEO of Citi Cards, all said that "trailing interest" is a practice shared by various lending schemes but gave no specific examples.
Senators also discussed grace periods, a widely advertised feature that gives credit card holders a period of time to pay their bill before interest is applied to their balance. However, Levin discovered that grace periods only apply to individuals who pay their statement in full each month.
The credit card executives said those restrictions are explained in their terms and conditions.
Sparking around round of laughter, Chase's Srednicki said, "I think the large majority of our customers understand (that grace periods only apply to accounts paid in full)."
Two of the three credit card companies recently announced changes in policy in an attempt to placate the subcommittee.
Atal, of Citi, said his bank will no longer automatically raise interest rates for cardholders who fail to make payments on other bills. Known as "universal default," the practice has long been criticized by consumer advocates who argue it victimizes poorer borrowers.
After publicly apologizing to Wannemacher, Srednicki announced Chase eliminated a practice known as double-cycle billing "a few days ago." The practice involves tacking on fees calculated based on two prior months.
Levin did not seem placated.
"They gave us their spin," Levin told ConsumerAffairs.com after the hearing. "I think they gave us their pitch."