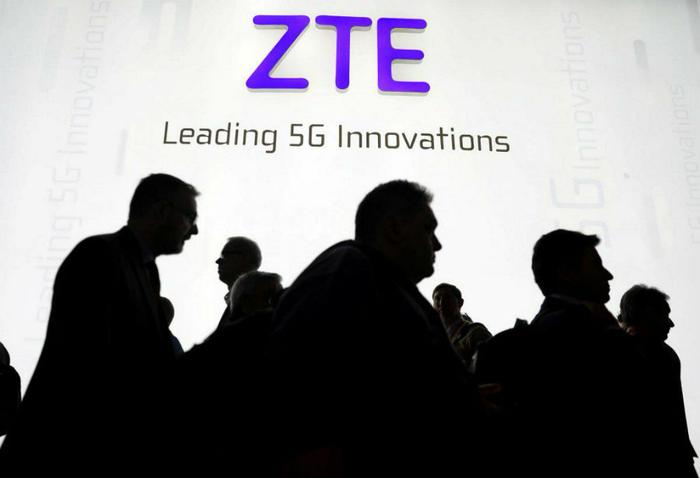 Chinese electronics maker ZTE issued a statement today in response to the government's decision to ban the company's American exports for the next seven years. In its statement, the company warned that the ban could threaten its survival and negatively impact American companies.
"The Denial Order will not only severely impact the survival and development of ZTE, but will also cause damages to all partners of ZTE including a large number of U.S. companies," ZTE said.
Illegal shipping and false statements
The ban was handed down earlier this month, one year after ZTE pleaded guilty to illegally shipping telecoms equipment to Iran and North Korea. The company agreed to pay $1.19 billion in penalties.
However, the U.S. said that ZTE made "false statements" to the Department of Commerce's Bureau of Industry and Security (BIS) while the investigation was still ongoing. The false statements centered around the disciplinary actions it took toward employees who were involved in the incident.
ZTE allegedly violated the terms of a 2017 plea agreement by giving employees who acted illegally full bonuses. The company also admitted that it did not fire all 35 of the employees who violated the law.
The denial of export privileges will keep ZTE from getting parts or software from U.S.-based suppliers, such as Qualcomm and Dolby.
Efforts to comply
Now, the company is saying that it tried to comply with the US and invested "tremendous resources in export compliance." It said measures were taken against employees who may have been responsible for the incident. Additionally, ZTE said it spent $50 million on an export control compliance program in 2017.
"It is unacceptable that BIS insists on unfairly imposing the most severe penalty on ZTE even before the completion of investigation of facts, ignoring the continuous diligent work of ZTE and the progress we have made on export compliance," the company said.
ZTE says it will continue its efforts to "resolve the issue through communication."
The company added that, if necessary, it could "take judicial measures to protect the legal rights and interests of our company, our employees and our shareholders, and to fulfill obligations and take responsibilities to our global customers, end users, partners and suppliers."
A leaked internal memo suggests that ZTE has assembled a crisis team to deal with the situation.