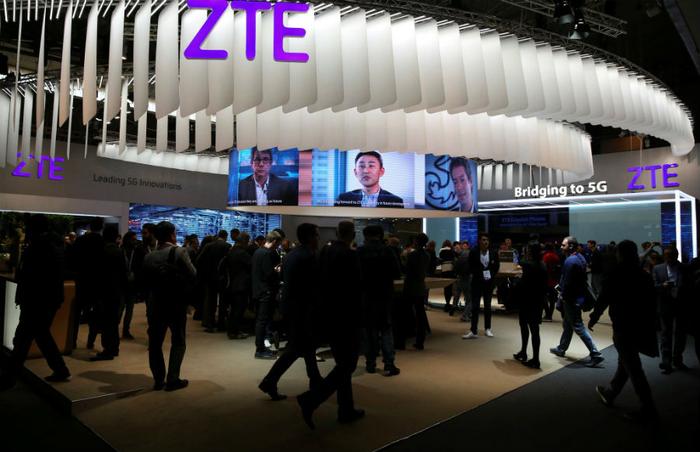 Chinese telecommunications firm ZTE has announced that it has ceased its main business operations as it attempts to figure out how to proceed under the ban preventing it from receiving parts from U.S. suppliers.
"As a result of the Denial Order, the major operating activities of the company have ceased," the company wrote in an exchange filing.
Last month, the U.S. government imposed a seven-year ban forbidding the company from getting parts from U.S.-based suppliers, such as Qualcomm and Dolby. The ban was handed down after ZTE was found to have violated U.S. export restrictions by illegally shipping goods to Iran, lying about it, and then failing to reprimand employees who violated the law.
Intent on resolving the ban
ZTE said previously that the ban would "severely impact" its business and likely hurt many U.S. companies. The company said on Sunday that it had submitted a request to the U.S. Commerce Department for the suspension of the ban.
ZTE now says it is trying to have the ban modified or reversed.
The company said it has been in touch with the U.S. government "in order to facilitate the modification or reversal of the Denial Order by the U.S. Government and forge a positive outcome in the development of matters."
ZTE said in its statement that it has sufficient cash and will adhere to its commercial obligations.
"As of now, the company maintains sufficient cash and strictly adheres to its commercial obligations subject in compliance with laws and regulations," the company wrote.
ZTE sees the next two weeks as crucial to its effort to resolve the situation with the U.S. government. "The company is currently working hard to speedily resolve this impasse," said an email allegedly sent to Bloomberg senior staff.