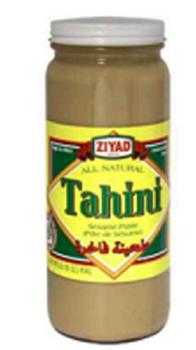 Ziyad Brothers Importing is recalling certain lot codes of Ziyad brand Tahini that may be contaminated with Salmonella.
No illnesses have been reported to date.
The following product, sold nationwide in 8, 16, and 32-oz and half gallon jars and labeled "Tahini Sesame Paste," is being recalled:
Product Code
Product Description & Size
Lot #
UPC
A0071
Ziyad Tahini Sesame Paste 1/2 gal Glass Jar
35417
074265003076
A0072
Ziyad Tahini Sesame Paste 32 oz Glass Jar
00318
074265001553
A0073
Ziyad Tahini Sesame Paste 16 oz Glass Jar
35317
074265001560
35417
35517
35617
A0076
Ziyad Tahini Sesame Paste 8 oz Glass Jar
34817
074265010975
01218
S0073
Ziyad Tahini Sesame Paste 16 oz Glass Jar
34917
074265001560
Lot codes and use by/expiration dates are printed on the white jar cap.
What to do
Customers who purchased the recalled product should discontinue using it and return it to the place of purchase for a full refund. Consumers with questions may contact Recall Coordinator Ray Hanania at 708-298-3818.