---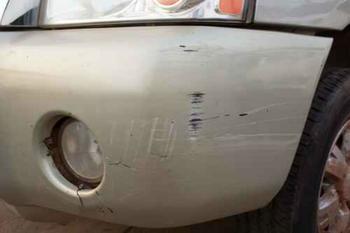 Zipcar, one of the larger car-sharing membership companies, has settled charges with the state of New York after consumers complained about its damage responsibility.
New York Attorney General Eric Schneiderman charged Zipcar routinely hit members' credit cards for minor damage before notifying the consumers or giving them an opportunity to dispute it. Schneiderman says such a policy runs afoul of New York law.
"Consumers should never learn that they have been accused of damaging a rental car when they see a surprise charge on their credit card statement," Schneiderman said.
Under law, Schneiderman says New Yorkers can dispute damage fees before any penalties are assessed.
Like any car rental operation, Zipcar's membership contracts provide that consumers are responsible for any damage while the car is in their possession. But unlike a traditional car rental agency, Zipcar vehicles are not stored in a central location when not in use. In fact, they are parked in public areas – on the street or in a parking garage, where nicks and scratches can occur when no one is using the vehicle.
Failed to inform consumers
Schneiderman charged that Zipcar failed to inform consumers about car damages and the amount of their liability before placing a charge on their credit cards. Instead, he said Zipcar investigated to determine which Zipcar member had reserved the car at the time of the damage. When it determined the member it felt was responsible, it charged the consumer's credit card before he or she had a right to dispute it.
The state said its investigation showed that 5,000 New Yorkers received these surprise charges. In one case, it said Zipcar placed a charge of $750 for scratches on one member's card before notifying the consumer of the damage.
In a settlement with the attorney general's office, Zipcar has agreed to refund the damage charges for consumers who said they were not responsible. The company has also agreed to change its policy to comply with New York law.
Common issue
Extra charges for minor scrapes are very common in the rental car industry, providing companies with an additional revenue stream. As we noted back in 2011, rental car companies have become more aggressive in pursuing damage claims.
Not only do they charge the consumer for the cost of the repair, but also for the loss-of-use while the repair is being made.
To counter this, photograph the car for all four sides when you pick it up and time-stamp the photo. Then pay for the rental with a credit card that provides rental car damage coverage. You can find which card offers the best coverage here.
---