---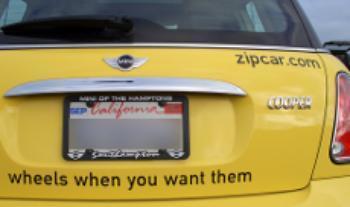 Zipcar was one of those ideas that seemed too good to be true -- a car you could rent by the hour whenever you needed it, without going through all the hassle normally associated with renting a car.
Turns it is was too good to be true, at least for its founders. The company signed up more than 750,000 members since its founding in 2000 but never posted a profit -- which is not a good thing for a publicly-traded company.
And so this little story ends as do so many tales that set out to be David-and-Goliath sagas. Goliath wins.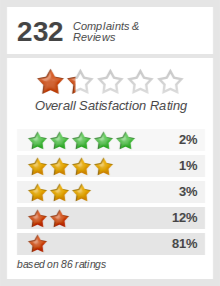 In this case, Goliath is Avis Budget Group, Inc. Not exactly a zippy little company, it's second only to Hertz, which also owns Dollar and Thrifty.
Part of Zipcar's problem, analysts say, is that its appeal was primarily to younger consumers, many of them students who tended to need cars only for weekend jaunts. That meant Zipcar had a lot of cars sitting around gathering dust during the week.
Avis, on the other hand, primarily serves business customers who tend to travel during the week. Put those two clients bases together and you have a better chance of keeping the fleet out on the road earning money, instead of sitting forlornly at the curb.
Avis Budget will be paying about $500 million for Zipcar, which is pretty good for a company that was little more than an idea 13 years ago. But on a per-share basis, it's a 32% discount from Zipcar's IPO price.
"We see car sharing as highly complementary to traditional car rental, with rapid growth potential and representing a scalable opportunity for us as a combined company," said Ronald L. Nelson, Avis Budget Group chairman and chief executive officer. "We expect to apply Avis Budget's experience and efficiencies of fleet management with Zipcar's proven, customer-friendly technology to accelerate the growth of the Zipcar brand and to provide more options for Zipsters in more places. We also expect to leverage Zipcar's technology to expand mobility solutions under the Avis and Budget brands."
---