---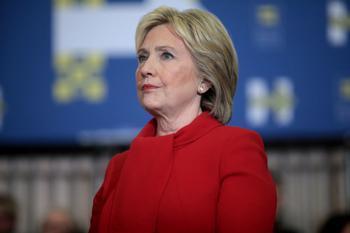 Real estate experts surveyed by Zillow believe the real estate market would perform better under Hillary Clinton as President, rather than Donald Trump, even though Trump has spent his career in real estate.
While the survey covered a wide range of economic topics, the real estate professionals and economists in the survey had fairly uniform views of how each presidential candidate might impact home values.
"As the presidential election nears, candidates' individual plans for the economy are increasingly under scrutiny," said Zillow Chief Economist Dr. Svenja Gudell. "Many of the candidates' proposals sounds [sic] appealing to voters, but a closer look through the panelists' economic lens reveals the potential impact of those proposed policies on our economy."
Favor predictable, centrist candidate
Gudell says the results indicate a predictable, centrist candidate would be best for the economy as a whole and for the real estate market in particular. The panelists saw the more polarizing political leanings of Donald Trump and Sen. Bernie Sanders, should he secure the Democratic nomination, as having a negative effect.
Should either man become President, the panelists said they would lower their projections for both home value appreciation and economic growth. Clinton, meanwhile, received mostly positive marks from the panelists for the market and the economy.
While home values have been increasing, at least half the panelists credit the price acceleration to tighter inventories of homes for sale, instead of more people being able to buy homes. While mortgage rates remain low, many people still cannot meet the new tighter mortgage qualification standards.
Home prices won't keep rising
As for prices, the experts don't expect the recent increases to continue, and predict they might even slowly start to decline in the years ahead.
After adjusting for expected inflation, the expert panel's forecast for national home value appreciation averages 1.7 percent annually through 2020.
---