---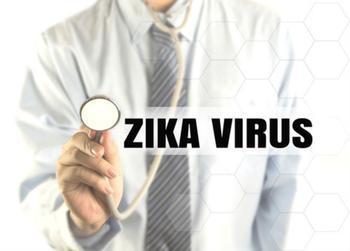 At a White House briefing this week, Dr. Anne Schuchat of the the Center for Disease Control and Prevention (CDC) took reporters by surprise when she said the Zika virus "is a bit scarier than we initially thought."
Admirable candor, perhaps, but health officials don't usually call diseases "scary."
Schuchat says she doesn't expect the disease to be widespread in the U.S., but health officials are concerned about the potential birth defects linked to the virus in Brazil.
She echoed the White House's earlier call for Congress to fund efforts to keep Zika from spreading in the U.S. as mosquito season arrives. President Obama has asked Congress to spend $1.9 billion for mosquito control, disease detection and testing, development of a vaccine, and support for pregnant women's health.
More information
Since that request, the White House says researchers have uncovered more information about the Zika virus. They now know that sexual transmission is more common than first believed. The impact on fetal brain development is more serious than initially believed.
Worse still, the number of Zika-carrying mosquitoes in the U.S. has been vastly under-estimated.
As of April 6, the CDC has counted a total of 346 U.S. Zika cases among people who have returned from international travel. So far, at least, the agency has not found a single case that was acquired within the U.S.
Of the confirmed cases, 32 were pregnant women, seven had been sexually transmitted, and one had Guillain-Barre syndrome.
Latest research
Scientists continue to learn more about the virus, which has been around for decades but only recently has sparked widespread health concerns. Those concerns mounted when a number of infants born in Brazil with small heads and under developed brains was linked to mothers who had contracted the virus.
Researchers in Brazil now say there is evidence the Zika virus could be associated with a condition that attacks the brain's myelin, similar to multiple sclerosis (MS). Dr. Maria Lucia Brito Ferreira, with Restoration Hospital in Recife, Brazil, says it appears the virus has different effects on the brain than previously thought.
"This doesn't mean that all people infected with Zika will experience these brain problems," Ferreira said in a statement. "Of those who have nervous system problems, most do not have brain symptoms."
But she says her study could shed light on possible lingering effects the virus may be associated with in the brain.
---