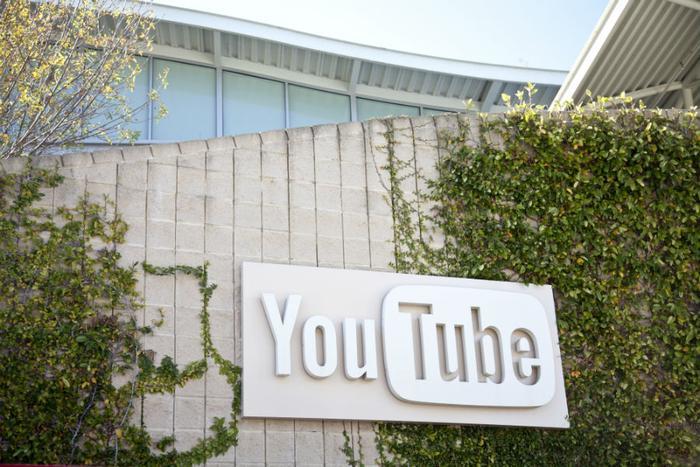 YouTube announced on Wednesday that it intends to take down videos that contain white supremacy concepts as part of its effort to crack down on extremist views and hate speech.
"Today, we're taking another step in our hate speech policy by specifically prohibiting videos alleging that a group is superior in order to justify discrimination, segregation or exclusion based on qualities like age, gender, race, caste, religion, sexual orientation or veteran status," the company said in a blog post.
Videos denying that well-documented violent incidents, like the Holocaust or the mass shooting at Sandy Hook Elementary, took place will also be banned under the policy.
"It's our responsibility to protect [creativity and access to information], and prevent our platform from being used to incite hatred, harassment, discrimination and violence," the company continued.
Controversial stance on anti-gay remarks
This week, YouTube also came forward with its response to journalist Carlos Maza's account of being persistently harassed by rival content creator Steven Crowder. Maza, who presents a series called Strikethrough for Vox, posted a video compilation of Crowder insulting him in the form of his own "debunking" video response.
In the video, Crowder is heard imitating Maza's accent and calling him a "lispy queer", a "gay Vox sprite" and a "gay Mexican".
After being contacted by Maza to weigh in on the issue, YouTube said an "in-depth review" it conducted over the course of several days found that the videos weren't in violation of its policies.
"While we found language that was clearly hurtful, the videos as posted don't violate our policies," YouTube said in a statement.
"As an open platform, it's crucial for us to allow everyone–from creators to journalists to late-night TV hosts–to express their opinions w/in the scope of our policies," the company said on Twitter. "Opinions can be deeply offensive, but if they don't violate our policies, they'll remain on our site."
Some have suggested that the speech contained in Crowder's videos does violate YouTube's policies, which prohibit videos that are "deliberately posted in order to humiliate someone" and videos in which someone "makes hurtful and negative personal comments about another person."