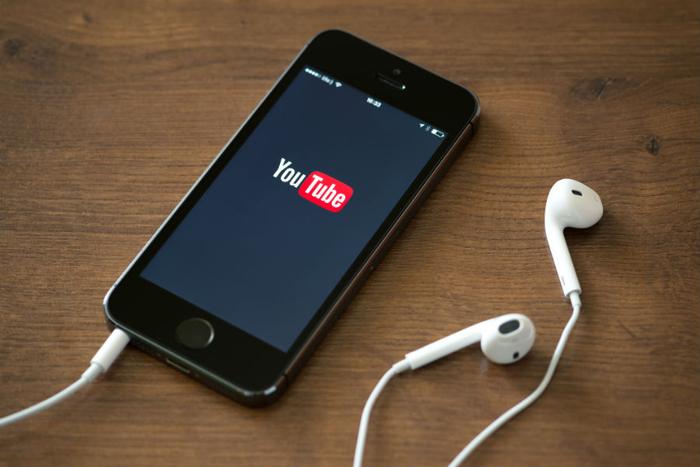 YouTube announced at VidCon yesterday that it was working on new, innovative ways to generate revenue -- for both the company and content creators -- outside of traditional advertising. Now, YouTube is rolling out channel memberships, merchandise, a new marketing partnership with FameBit, and the launch of "Premieres."
"YouTube is a vibrant community where everyone has a voice," said Neal Mohan, YouTube's chief product officer.
"Every day, creators use their voices to entertain, spur action, and bring about positive change. That's why over the last year we've doubled down on building the products and tools that the creator community needs. Not only to thrive on YouTube, but to continue to develop the video platform of the future."
Channel memberships
With this new feature, users pay $4.99 per month to get unique badges, new emojis, members-only posts in the Community tab, and access to custom perks offered by the creator. This includes amenities like extra videos, shoutouts, or exclusive livestreams. The feature will be available to channels with over 100,000 subscribers.
YouTube says it will monitor the perks creators offer to their members to ensure they meet guidelines, as well as to ensure creators can follow through with what's being promised. However, the company won't limit creators to what they want to offer their members.
"This tool set is fairly powerful, so we want to make sure that they don't put products out there that they can't really commit to," said Rohit Dhawan, YouTube's director of product management. "It's kind of like a blank canvas...it's us giving the creators the tools to customize their membership offering and provide whatever perks they feel are going to be valuable to the fans."
Switching to Channel Memberships has proven to be beneficial to both creators and YouTube. Comedy creator Mike Falzone has seen his YouTube revenue triple since January when he started using memberships. Spanish gaming channel elrubiusOMG now has six times as many members. Swedish instrumental band Wintergatan is now making over 50 percent of revenue from Channel Memberships.
Overall, creators earning five figures a year is up 35 percent, and those earning six figures is up 40 percent, according to YouTube.
Merchandise
In addition to Channel Memberships, creators will also be able to sell to fans directly.
Creators with more than 10,000 subscribers will be able to sell t-shirts, hats, phone cases, or any of over 20 different merchandise items that are related to their channel.
The new program is affiliated with Teespring, which will retain a cut of the merchandise (which varies per item). Teespring will get a flat price per item, but the creator has free reign to mark up the items as much or as little as they'd like, and then keep the difference.
During testing, Teespring reported an 82 percent success rate for YouTubers using the merchandise service, and this led to an average of 25 percent more units being sold per user.
Additionally, creators who have been connected with brand sponsorships via FameBit will be able to use the merchandise tool to link fans to whatever products they're selling.
Premieres
Lastly, YouTube will be rolling out Premieres -- a new way to leverage the popularity of Live Videos without having to go live.
By using Premieres, creators can make a landing page on their channels to promote videos prior to their release. The page will have a chat feature, as live videos do, so creators can take advantage of Channel Membership perks even if they aren't producing live content. The Premiere video will be added to a creator's channel once it's wrapped.
"We're going to use our search and discovery platform to promote these," said Kurt Wilms, group product manager. "Upcoming premieres can appear on the [YouTube] homepage and in recommended videos. They're going to appear across all the dedicated discovery portions of our site, which is awesome."