---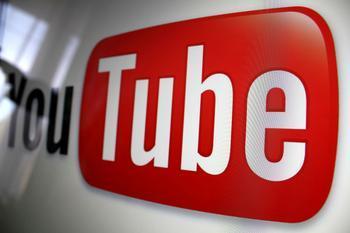 Consumers are watching more television online than ever before. Companies like Netflix, Amazon, and Hulu are currently the big names in online streaming video, but another well-established contender has tossed its hat into the ring.
Yesterday, YouTube announced the launch of YouTube TV, stating that consumers will soon be able to watch shows from over 40 networks for $35 per month. The company states in a blog post that it's a new kind of watching experience for a new generation of viewers.
"It's live TV designed for the YouTube generation – those who want to watch what they want, when they want, how they want, without commitments."
Over 40 networks and unlimited storage
The company boasts that consumers who take advantage of the network will be able to watch programming from many mainstay TV networks, such as CBS, NBC, ABC, FOX, ESPN, to name a few. Additionally, subscribers will have access to YouTube Red original series and movies.
Subscribers will be able to watch content on a variety of different devices – including mobile, tablet, and computer – and will be able to stream to a TV by using a Google Chromecast or by having a Chromecast built-in TV.
For consumers who like to record shows, the service also offers a cloud DVR service that comes with no storage limit. The company says that subscribers will be able to record as much content as they want without using data or space on their phones, and each recording will be stored by the company for nine months.
The service comes with no commitments, so those who want to cancel their subscription will be able to do so at any time.
Multiple accounts
One of the biggest draws of the service may be the number of accounts that come with one subscription. YouTube says that a $35 monthly membership includes six accounts that each have their own unique recommendations and unlimited DVR storage space; however, only three concurrent streams can be running at once.
YouTube says that the service will soon be available in the largest U.S. markets and will roll out to more cities across the country over time. To learn more or sign up for the service, consumers can visit this site here.
"With so much great content available on TV, we're thrilled to build an experience that lets you enjoy it as easily as you watch YouTube. We can't wait for you tune in," the company concluded.
---