---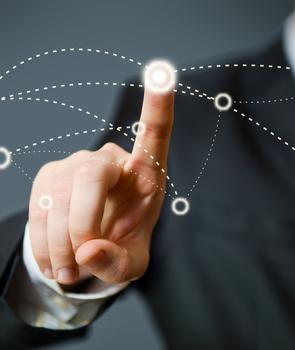 If you watch TV crime dramas, you know that when people get arrested the police are supposed to read them their rights, so at some point the cops will recite the following phrase: "Anything you say can and will be used against you."
And we're only half-joking when we suggest maybe a similar rule applies to your personal finances in the electronic era: anything you do can and will be used against you.
For example, your Facebook and Twitter accounts might be used to determine your perceived creditworthiness. The Wall Street Journal discussed this practice on Jan. 8, in its article "Borrowers hit social media hurdles: regulators have concerns about lenders' use of Facebook, other sites." Journal writer Stephanie Armour noted:
More lending companies are mining Facebook, Twitter and other social-media data to help determine a borrower's creditworthiness or identity, a trend that is raising concerns among consumer groups and Google Ventures, the venture-capital arm of Google Inc., and Accel Partners, an early Facebook Inc. investor—are looking at potential problems such as whether applicants put the same job information on their loan application as they posted on LinkedIn, or if they shared on Facebook that they had been let go by an employer. A small business that draws negative reviews on eBay also could undermine its chances of getting more credit, lending companies say.
So far, this practice appears mostly limited to small start-up loan companies dealing with small amounts of money — the Journal piece mentioned a typical example of a woman who'd borrowed a mere $200 from a company called LendUp.
Secret algorithms
But the practice of small lenders using social media to gauge creditworthiness is not new, though its presence in America arguably is. In 2011, a Hong Kong-based microlender called Lenddo opened for business in the Philippines; it made loans based on secret proprietary algorithms that had something to do with your Twitter followers and Facebook friends. (A writer for New York'sBetabeat blog tried applying for such a loan and was rejected — her own personal score was high enough to qualify for a Lenddo loan, but she had too many Facebook and Twitter connections who did not.)
Microlenders perusing social media sites aren't the only financial institutions willing to judge your creditworthiness according tot he company you keep—or even the places where you shop. As early as 2008, American Express started lowering the credit limits of cardholders in good standing—presumably because the cardholders patronized low-end businesses like Walmart.
An American Express spokeman defended the practice by saying "We're just doing this to manage risk … customers who make transactions with certain merchants tend to have a higher proportion of credit issues or a higher probability of default."
Uh-oh. In the past, we have (in good faith) advised people to save money by, for example, shopping in thrift stores and secondhand markets for certain items. We've even engaged in reverse-bragging on our own Facebook and other social media accounts: "Check out this unbelievably gorgeous coat I found for only five bucks!"
We thought we were demonstrating financial prudence — reducing our expenditures, increasing our savings, all the things professional financial advisers urge you to do — but maybe the lending agencies see things differently?
---