---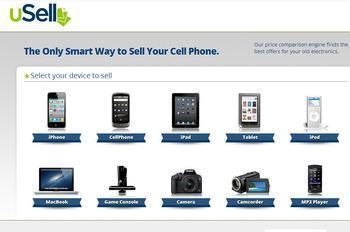 Just about everyone now has a cellphone. In fact, a recent report on U.S. cellphone ownership showed there are more cellphones than people in the U.S.
New product launches become events, with consumers eagerly lining up to purchase the latest iPhone or Android device. Which raises the question – what do you do with your old phone when you update to the latest model?
When you activate your new phone, your old phone is deactivated. While it no longer works as anything more than a paperweight, it contains your sensitive data on its hard drive, so the last thing your want to do is throw it away. Besides, throwing your old phone into a landfill can harm the environment.
Another good reason not to dispose of your phone is it probably retains some residual value, depending on its age, model and condition. There are a growing under of companies that bring together consumers who have old cell phones and companies that want to buy them. One of them is uSell.
Sell with a few clicks
"Let's say a consumer has an iPhone 4 they are no longer using because they upgraded to the iPhone 5," said Dan Brauser, President of uSell. "They could go onto our site and in a few easy clicks search for that device, select the carrier, the specific make and model, and give the condition of the device."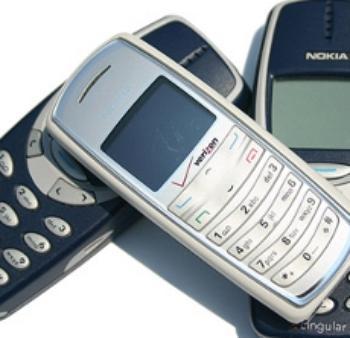 When judging the condition of the device, there are only three choices; it's either "broken," in "good" condition – meaning it has normal wear and tear – or it's in "perfect" condition, meaning it looks and works like it's new.
Once you have entered all the information about your old phone, uSell shops it around on your behalf, acting as a broker.
"Based on the information the consumer provides, we go out and ping our network of buyers and return the price quotes those buyers have offered," Brauser said.
In some cases a device that's in heavy demand might draw 15 or more offers. In addition to the offer price, consumer reviews provide some information about prospective buyers that can help a seller choose one.
Consumer reviews
"We display the offers on a ranked basis that takes into consideration both the reviews and the offer price," Brauser said. "It's possible the offer that shows up at the top in our Best Match system may not be the best price. The offering company with the lower price might have a couple hundred more reviews and have a five star average."
If this sounds a bit like the eBay model, it's close but with a difference. The sellers on uSell just want to sell electronic devices and the buyers – many of whom you will find on eBay – just want electronic devices. Brauser says some of the purchased devices might actually later be sold on eBay.
"A lot of our buyers are eBay power sellers and they're using our platform to actually acquire their inventory," he said.
Once a consumer accepts an offer, the purchaser mails a packing kit with pre-paid postage, so that the consumer can ship the device at no cost and with minimal effort. Once it's received, any remaining data on the phone is wiped and the consumer is paid, either by check or through Paypal.
Replacement phones
Besides being sold on eBay, the used phones are sold to warranty providers, who often fill claims with refurbished models. Many are also sold overseas, where a particular phone might not be available from the manufacturer. The iPhone, for example, isn't available in some Latin American markets.
"In South Florida, if you go into the Apple Store, you're going to find a lot of Latin American tourists who are buying iPhones while on vacation and taking them home, where they aren't available," Brauser said.
Phones are also sold to consumers who will buy a second-hand iPhone or Galaxy S II if it means they don't have to sign up for a new contract.
Even if your phone is broken, it might be worth something because of the materials inside it. For example, some manufacturers use small amounts of gold and silver to produce smartphones – materials that can be extracted and sold or reused.
With consumers buying new cellphones every two years – sometimes even sooner – it's easy to acquire a collection of old smartphones. Sites like uSell are a way to recycle them, maybe picking up a few bucks for your effort.
---