---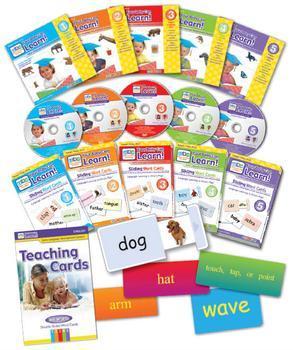 Not to be personal, but your baby couldn't read back in 2014 and the Campaign for a Commercial-Free Childhood (CCFC) says that not much has changed in two years. Babies still can't read despite the promises of the Infant Learning Company, the group alleges.
Back in 2014, the Federal Trade Commission issued a consent order that prohibited the company from making false claims in connection with its "Your Baby Can Read!" DVDs, which sold for $200 and claimed to teach very young infants to read. The consent order also imposed a fine of $186 million, most of which was never paid because Titzer and ILC declared bankruptcy.
The consent order is still in effect but the CCFC says the company and its owner, Robert Titzer, are back in business promoting a new product, this one called "Your Baby Can Learn!"
"The Consent Order requires that Robert Titzer and his company have competent and reliable scientific evidence to support claims about the educational benefits of their products," said Eric Null, Senior Staff Attorney at Georgetown Law's Institute for Public Representation, which represents the CCFC. "Yet, Titzer and ILC are making claims that their videos teach children perfect pitch, logic patterns, and math concepts, without any scientific support for these claims."

"Robert Titzer is preying upon parents' good intentions by peddling digital snake oil," said CCFC Executive Director Josh Golin. "There is no evidence that videos are an effective method of teaching babies anything, let alone a complex skill like reading. Once again, we need the FTC to take action to protect our youngest and most vulnerable children from being lured to screens under false pretenses."
---