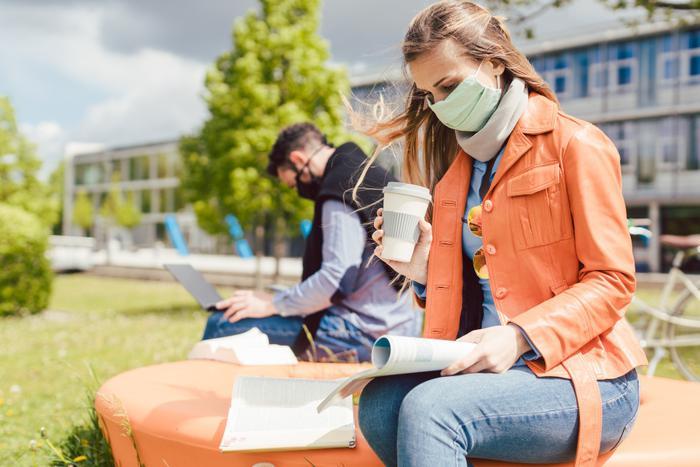 People in their 20's now account for 1 in 5 COVID-19 cases in the U.S., according to a new study from the U.S. Centers for Disease Control and Prevention (CDC). 
The CDC said this age group surpassed all others in terms of groups with the highest percentage of confirmed cases over the summer. The agency said this was especially true in the southern regions, which were heavily impacted by spikes in cases in June. 
Health officials said the figures suggest "younger adults likely contributed to community transmission of COVID-19." The emerging trend highlights the need to protect those who are more vulnerable to developing severe complications from COVID-19, the CDC said. 
"Younger individuals, who may not require hospitalization, spread the virus to older, more vulnerable persons," said Dr. Amesh Adalja, a senior scholar with the Johns Hopkins Center for Health Security in Baltimore. "This change in infection patterns underscores the need to fortify vulnerable populations, especially those in nursing homes and assisted living centers, to insulate them from chains of viral transmission."
Shifting trends
As of May, the median age of people infected with COVID-19 was 46, according to the CDC's data. Infected individuals between 40-49 accounted for 16.4 percent of the country's cases while the 20-29 age bracket which made up 15.5 percent of COVID-19 positive patients in the U.S.
By June, the 20-29 year old age group had surpassed the 40-49 year old age group in terms of numbers, making up 20.3 percent of cases. Older patients accounted for 16.0 percent. The next month, 20-somethings accounted for 23.2 percent of the nation's COVID-19 cases, and the 40-49 bracket accounted for 15.2 percent.
"This report provides preliminary evidence that younger adults contributed to community transmission of COVID-19 to older adults," the CDC wrote. "Across the southern United States in June 2020, the increase in SARS-CoV-2 infection among younger adults preceded the increase among older adults by 4–15 days (or approximately one to three incubation periods)." 
Similar observations have been reported by the World Health Organization, the CDC added.
Vulnerable to infection 
Experts say the lifestyles and behaviors of younger adults could translate to a heightened vulnerability to COVID-19. Younger adults often work in places that could put them at greater risk of being exposed to the virus, and reports indicate that they generally tend to be more lax about adhering to social distancing guidelines. 
Although a case of COVID-19 contracted by a younger person may not lead to complications that are as severe as those experienced by an older individual, health officials have stressed that some people in this age group will become seriously ill.
The CDC continues to recommend that everyone practice "strict adherence to community mitigation strategies"  -- such as wearing masks, social distancing, and practicing good hand hygiene -- to curb the spread of the virus.