---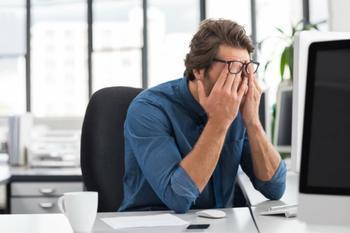 Are you responsible for knowing how to do your own job?
The obvious answer seems to be yes, and many young workers would agree with the sentiment. But a new study by doctoral researcher Maria Boström suggests that employees should not shoulder all the responsibility for maintaining work ability. The fact that many do, she says, is actually pretty dangerous.
"It is really serious when young people feel that they must assume responsibility for their own work ability. The employer, of course, has a large responsibility for creating good conditions in working life and one should not expect young people to assume such a large responsibility," she said.
Common misconception
Boström, who is a qualified physiotherapist and ergonomist, conducted a study that gauged perceptions of work ability in 24 participants between the ages of 25 and 30. The group was evenly split between men and women and was defined by varying levels of education and a wide disparity in the job they held; for example, the group included a carpenter, restaurant employee, doctor, engineer, and a cleaner.
While the individual participants differed in many ways, one of the things they had in common was the way they perceived work ability. Each person believed that they were responsible for maintaining their ability to do their job and stay motivated.
"They perceived that it is up to them. I'm the one who has to experience working life as being meaningful and I'm the one who has to possess knowledge and then be able to solve everything myself. I believe it is unfortunate that they perceive things in that way," says Maria Boström. "They perceive that if the boss is friendly, warm and provides support, work ability is enhanced, but they do not expect the boss to create conditions for a good work ability."
Creating a healthy environment
Boström believes that having this mindset isn't healthy for young workers because it sets a bad precedent for the rest of their working lives. This is seen primarily, she says, when it comes to taking on more work or finding time to step away from the job.
"There are many players who can be of importance in order for people to be able to both enter, and deal with, working life. One needs to know when one can speak out and when one should speak out, for example when one has too much to do," she said. "Recovery is important, not least of all for young people in working life. Moreover, young adults assess a balance between work and leisure, which benefits recovery and work ability."
To counteract this dangerous trend, Boström says that employers should focus on introduction, guidance, and mentorship. By developing these aspects early, she believes that young workers can enter the working world in a healthy way.
The full study has been published in the International Archives of Occupational and Environmental Health.
Thanks
Keep an eye on your inbox, the lastest consumer news is on it's way!
Unsubscribe easily whenever you want
---