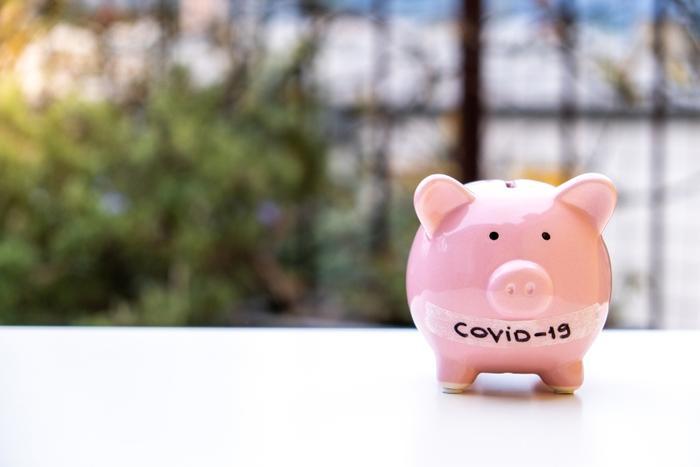 Besides devastating entire industries and throwing millions of people out of work, the coronavirus (COVID-19) has quickly slammed young families with increased debt loads.
A study by LendingTree found that 56 percent of parents with school-aged children have increased their personal debt as a direct result of the pandemic. Four in 10 respondents have had to increase credit card balances while 15 percent took out personal loans to meet virus-related expenses.
Single parents appear to be struggling the most to pay bills during stay-at-home orders and the economic shutdown. Nearly 20 percent said they couldn't pay their credit card bill last month. Fifteen percent said they couldn't pay their rent or mortgage in full.
To make ends meet, just over a third of parents said they were forced to tap their child's college savings account because of the financial strain they were facing. But they may have been the lucky ones. Fifteen percent of parents said they had no college fund to tap into.
School closings turned out to be a significant source of unexpected expense. Sixty percent of parents said they had to come up with money to pay costs associated with their child's online classes. On average, parents spent $1,000 for electronic devices, such as iPads, and office furniture.
Tiny margin for error
All in all, parents said the financial tension was made worse by the stress of working from home while trying to manage their children's online education.
"The truth is that even before the outbreak hit, most Americans' financial margin for error was tiny," said Matt Schulz, chief industry analyst at LendingTree and parent of an 8th-grade son. "That means that even minor changes can have a major impact on the family budget."
Additionally, many families are dealing with reduced incomes, whether from job losses or pay cuts. Families with members who have contracted the virus have also faced additional medical expenses.
The survey found that some of the parents' financial pressures have come from trying to keep their children entertained and occupied while staying at home. Seventy-five percent say they have purchased amusements they might not have bought otherwise. 
Coincidentally, gaming systems like the Nintendo Switch, which retails for around $300, have been big sellers during the pandemic.