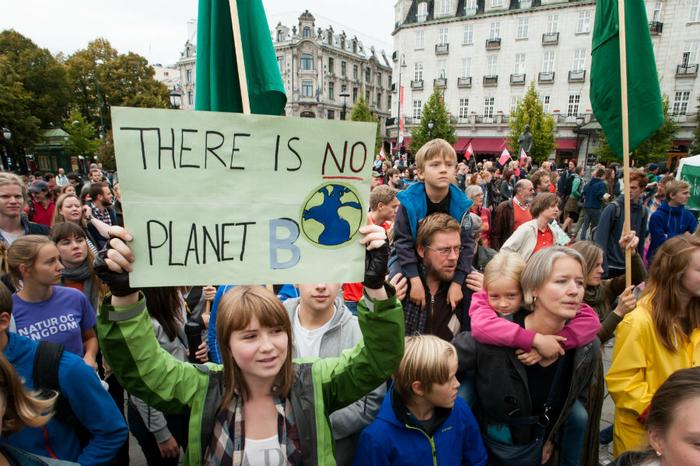 On Monday, a group of young climate activists filed a complaint with the United Nations over the lack of government action on the climate crisis. 
The group of young people, led by 16-year-old Swedish climate activist Greta Thunberg, argue that children's rights have been violated by inaction on the part of world leaders to mitigate the rapidly escalating threat of global warming. 
In an effort to spur change, the petitioners are suing five of the biggest carbon polluters in the world -- Argentina, Brazil, France, Germany, and Turkey. 
"World leaders have failed to keep what they promised. They promised to protect our rights and they have not done that," Thunberg said Monday, addressing the U.N. General Assembly. "You have stolen my dreams and my childhood with your empty words — and yet, I'm one of the lucky ones. People are suffering, people are dying."
Action needed to protect children
The lawsuit seeks to have the climate crisis classified as a children's rights crisis, as well as to convince the five countries named in the suit to set emissions reduction goals and work with other nations to address the crisis.
"Change needs to happen now if we are to avoid the worst consequences," Thunberg said. "The climate crisis is not just the weather. It means also, lack of food and lack of water, places that are unlivable and refugees because of it. It is scary." 
The suit was filed just a few days after Thunberg joined roughly 4 million young adults and their supporters in a worldwide strike demanding climate action. 
"We will rise to the challenge, we will hold those who are the most responsible for this crisis accountable, and we will make the world leaders act," Thunberg said at the New York strike on Friday. "We can and we will."