---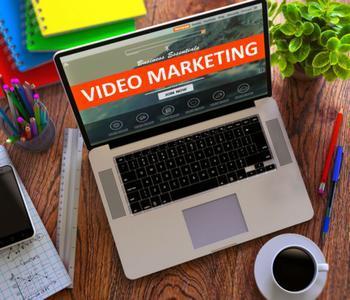 Yes, it's a new era in politics. Just look at both the Democratic and Republican presidential races and it's hard to escape that conclusion.
And to promote their ideas, candidates and super PACs are looking beyond traditional print and broadcast media, harnessing social media to reach the masses. But a consumer advocacy group has expressed alarm at where some of these political ads are showing up.
The Digital Citizens Alliance, a Washington, DC nonprofit, says it has found advertisements for candidates, as well as ads placed by super PACs, running on YouTube videos for illegal products, and even on jihadist videos. The group says the fault lies mostly with Google, YouTube's parent company.
Negative association
"This is not what these candidates wanted when they bought ads on YouTube," Adam Benson, Deputy Executive Director of the Digital Citizens Alliance, said in a statement. "There's no candidate – for President, City Council, or Dog Catcher – who wants their face showing up next to videos with jihadist overtones, pictures capturing private moments of hackers' victims, or stolen credit cards. Right now, candidates can't be sure where their ads are showing up on YouTube. Google needs to take action to stop this immediately."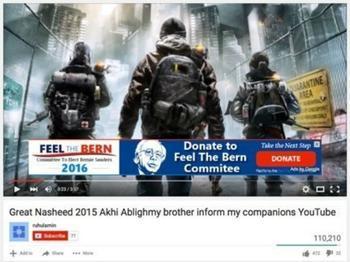 To drive home the point, the group released a screen shot of a jihadist video that features a banner ad for the Bernie Sanders presidential campaign.
The group documents more examples in a report on its website. In it, the Alliance says ads for Sanders and Republican hopeful John Kasich have shown up in videos produced by hackers, selling stolen credit card numbers. It says a Hillary Clinton ad has shown up during a search for Ketamine, widely known as a "date rape" drug.
"Google is making millions from campaign advertising, and sharing the candidates' money with bad actors posting videos for illegal or illicit activities," Benson said.
More to come
And it's just the beginning, Benson predicts. Just wait until the Congressional races ramp up later this year.
Unless Google acts now, he says, money spent by political campaigns will line the pockets of a virtual rogue's gallery – from credit card thieves to terrorist sympathizers.
---