---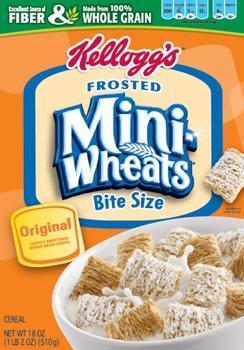 Kellogg's will pay $4 million to settle a long-running class-action suit that claimed the cereal maker made false claims that its Frosted Mini-Wheats could improve kids' attentiveness, memory and other cognitive functions.
The suit was filed after the Federal Trade Commission (FTC) filed a false advertising complaint against Kellogg's in 2009.
While not admitting that it did anything wrong, Kellogg's has agreed to settle the suit and has set up a website where consumers can get claim forms.
In a statement, Kellogg's said it "has a long history of responsible advertising" and said it "stands by its advertising and denies it did anything wrong."
---