---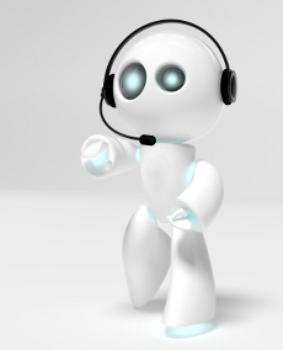 Illegal robo calls and debt collector harassment targeting your cell phone are a pain, but an Arkansas technology company says they could be money in the bank.
PrivacyStar offers a free Android app that identifies incoming calls from a list of known debt collecting and telemarketing companies, giving users an easy option to block them. If they persist, the app provides economic opportunity.
Jonathan Sasse is chief marketing officer at PrivacyStar. He says the app is built around the protections contained in 2 laws – the Telephone Consumer Protection Act (TCPA) and the Fair Debt Collection Practices Act (FDCPA).
Specific protections
"There are some very specific things those 2 pieces of legislation do to protect consumers who are being harassed on their phones, Sasse told ConsumerAffairs. "The challenge is consumers are not aware of the laws and they are also not aware that both laws provide statutory compensation on a per call basis."
Sasse says the laws provide for compensation up to $1,500 per illegal call. He says it can add up quickly if a consumer is being harassed.
The app started out as a way for consumers to screen or block unwanted telemarketer and debt collector calls. Then the company added another wrinkle – an easy 2 step process to file a complaint about the illegal calls to either the Federal Trade Commission (FTC) or the Federal Communication Commission (FCC).
Simple process
"It can be very difficult to keep detailed phone records about who is calling you," Sasse said. "You can get them from your phone provider but it can be very time consuming. With our application we are able to help you keep track of who is calling you and when."
The company says it identifies and blocks tens of millions of unwanted phone calls every month while delivering over 100,000 complaints against offending callers directly to the FTC. But some consumers found simply complaining unsatisfying, especially if the calls continued.
That's when PrivacyStar added the third wrinkle – referring consumers with repeated illegal calls to experienced consumer lawyers in their area. With the documentary evidence provided by PrivacyStar, the lawyer could approach the offending company and presents the evidence. Sasse says the companies almost always settle.
Marketing expense
"To be frank many of these debt collectors see this as a marketing expense," Sasse said. "They pay these fines because they're making so much money on the collections side that it's not worth the hassle of being exposed in court."
He says they also settle because of the documentary evidence and because the laws are so clear about what the violations and penalties are. How much can a consumer receive?
"There are customers who literally have hundreds of incidents from a single company," Sasse said. "A settlement in the $100,000 to $200,000 range isn't unheard of."
Not unheard of, but not the norm. Rather, Sasse says an average settlement is in the thousands – sometimes tens of thousands – of dollars. PrivacyStar contacts the consumer if it thinks he or she has a case. It is up to the consumer to decide whether to pursue a legal remedy.
Increasingly, courts are holding abusive debt collectors accountable. As we reported last month a Missouri jury awarded a woman $83 million after a debt collector wrongfully sued her to collect a debt that belonged to someone else.
Sasse says it is the 2 laws that give consumers the power to take on abusive telemarketers and debt collectors. Consumers just have to use it.
"There's what I would consider to be a tremendous amount of consumer protection in the legislation," he said. "The unfortunate thing is, almost no one knows about it."
---