---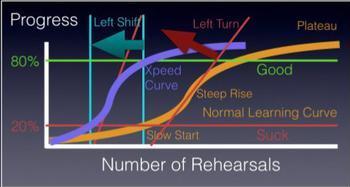 It's become a cliché that Asian families are ardent in their pursuit of education. The downside of that worthy pursuit is that it creates opportunities for scam artists and con men, said New York Attorney General Eric T. Schneiderman, who recently settled with Xpeed Learning Academy. 
Schneiderman said Xpeed used false advertising to lure Chinese-speaking parents to enroll their children in a summer enrichment program. Xpeed, its parent company Global Elites Network, and its owner, Maverick Bian, will pay $60,000 in restitution to parents of children in the program. The settlement also requires the company to cease its deceptive advertising of the program and to make changes to the company's refund policy. 
"This company took advantage of parents' natural desire to go the extra mile to help their children achieve academic success," said Attorney General Schneiderman.  "These devoted parents spent thousands of dollars to try to help their children succeed. But Xpeed was a company that touted empty promises, squandering parents' hard-earned money and their children's limited academic time. I am pleased that we have been able to secure restitution for these affected families, while also sending a message that this type of conduct will not be tolerated."
Three grade levels
Xpeed advertised in Chinese-language media, promising that its 2015 summer program would boost children's academic level by three grade levels in just eight weeks; transform poor-performing students into top students; enable children to complete high school by the age of 10; and even turn all children into "child prodigies" using a special new learning methodology and one-on-one tutoring.  Xpeed also promised intensive SAT tutoring for high school students. 
But an investigation by Schneiderman's office found that the company was unable to provide substantiation for the miraculous results promised in its advertisements. Moreover, the 2015 summer program failed to provide the promised one-on-one tutoring at the start of the program, and provided virtually no SAT tutoring at the largest Xpeed site, in Flushing, Queens. In addition, the program failed to provide any group instruction. 
Schneiderman also said that children at the program's six sites were told to spend hours engaged in "independent-study" using haphazardly-chosen educational computer "apps." The college students hired as "tutors" were provided with virtually no training in any special "learning methodology."
Parents typically paid more than $3,000 for the 2015 summer program, and some parents paid as much as $8,000. 
What to do
If you are a parent of a child who was enrolled in the 2015 Xpeed summer program and you have not already filed a complaint with Schneiderman's office, you can file a complaint online.
---