---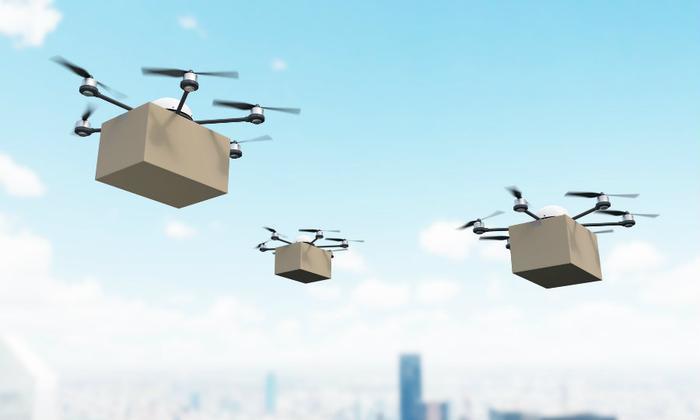 Does $10 sound about right for getting delivery of online purchases by drone in one hour? Seventy-three percent of consumers say they would pay that and 79% say they would choose drone delivery if it was available.
It's quite a leap from just a few decades ago, when it seemed like an amazing bargain to get next-day delivery of documents via Federal Express for only $35. Now we want the stuff we buy when we want it ... and when we want it is now.
We won't have to wait long. The Federal Aviation Administration (FAA) is expected to approve commercial drone delivery by 2019 and a recent study by Walker Sands hints that's none too soon.
The study, dubbed Future of Retail 2016, surveyed 1,433 U.S. adults and found that 40% of consumers expect that they will receive their first package delivered by drone within the next two years.
There are some lingering concerns, however, with 13% saying they don't trust the idea of drone delivery; 72% expressed fears that the packages would be damaged. 
But in general, the study finds that consumers are generally beginning to accept the premise and possible value proposition of drone delivery, although they're not quite clear how drone delivery will fit into their daily routine. 
Other trends
Other key themes from the study include:
Consumers are shopping online more frequently and purchasing a broader selection of products, but Amazon is still the go-to website for most categories.
The decline of cash use and introduction of popular mobile payment systems such as Apple Pay have accelerated the shift to digital payments, consumers still have concerns retailers will need to address.
As commerce and technology continue to intersect, consumers are open to integrating emerging technology such as drones and virtual reality into their shopping habits, bringing new opportunities – and challenges – for retailers.
---