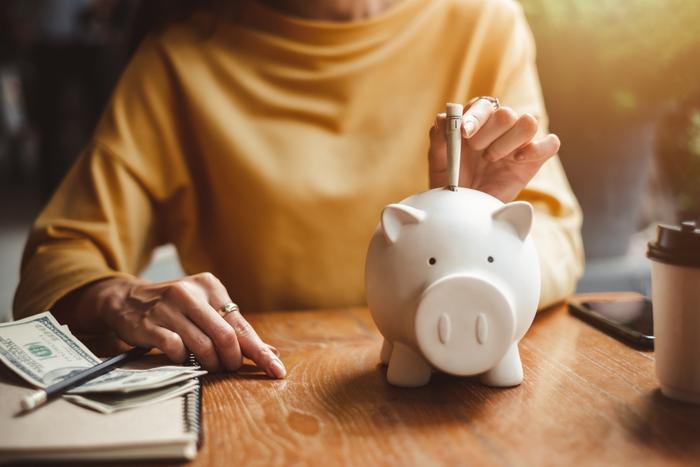 Unemployment is at a 50-year low; inflation -- the official version, at least -- is low; and the stock market is experiencing all-time highs. But if you aren't singing "Happy Days are Here Again," you are in good company. Despite the good economic times, people still have lots of money concerns.
Discover Personal Loans has released a survey of consumers showing that 38 percent of American adults worry about money "very often" or "always." Only 4 percent of the survey respondents claimed to never worry about money.
Digging deeper, the survey authors wondered if the way consumers are managing their finances is playing a role in their worry. It asked respondents to rate their money-management skills and found that 86 percent rated their money management skills as average, above average, or excellent. 
"However, we found that 47 percent of respondents were not at all satisfied or only slightly satisfied with their current financial situation," the authors write.
What's responsible for the disconnect? Could it be that we think we're better money managers than we actually are?
Unexpected expenses
In 2017, the American Psychological Association (APA) surveyed consumers about the stress in their lives, and more than a third of them said unexpected expenses caused them the most stress.
That's why it's important to have an emergency savings fund to meet unexpected expenses, such as a car repair or medical expense. Last year, the Federal Reserve found that 39 percent of adults wouldn't be able to cover an unexpected $400 expense or would be forced to sell a possession or borrow money to afford it.
The first rule of sound money management is to set aside some money in a reserve fund to meet an unexpected expense. That should help most people sleep better at night.
But a common complaint from consumers is they have no money left over at the end of the month to put into an emergency reserve fund. If that's the case, that leads to another money-management step -- budgeting.
The survey results suggest that consumers realize they can do better in this area. It showed that 67 percent attribute their overspending to impulse spending. Seventy-one percent said they overspend the most on food purchases and dining out.
There are a number of digital tools available to help you manage your money, many of them free. Check out this one from Quicken.
If you are struggling to deal with a lot of credit card debt, a credit counselor may be able to help. Here are some recommendations from ConsumerAffairs.