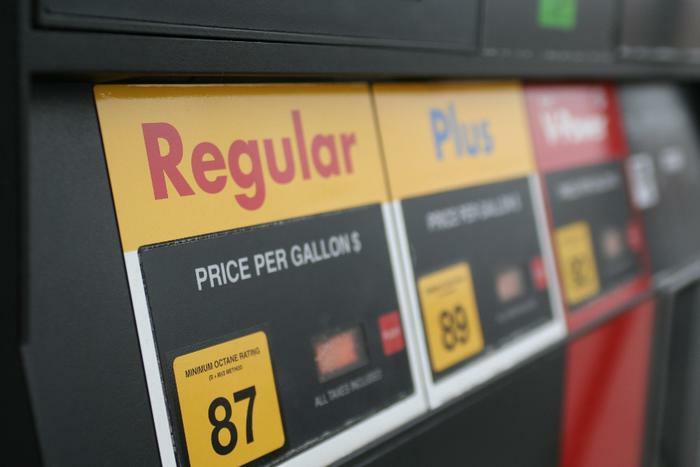 With no letup in tensions between Russia and Ukraine, oil prices keep moving higher, and with them, the price consumers pay at the gasoline pump.
AAA's daily fuel price survey shows that the national average price of regular gasoline is $3.52 a gallon. That's four cents a gallon more than last Friday and 22 cents higher than four weeks ago.
The average price of premium gas is $4.13 a gallon, also four cents higher than last week. The average price of diesel fuel is $3.93 a gallon, seven cents a gallon more than a week ago -- and it's rising much faster than gasoline over the last few weeks.
A Russian invasion of Ukraine would result in sanctions on Russia, vastly reducing the amount of oil it could sell. Since supplies are already tight, that would likely send oil prices even higher in the months ahead.
At the same time, Patrick DeHaan, head of petroleum analysis at GasBuddy, reports that U.S. gasoline demand is getting stronger, which could put more upward pressure on prices. DeHaan says gas prices are falling in the Great Lakes region because refineries are trying to unload the last of their winter fuel grades.
Elsewhere, prices have surged in the last seven days. The statewide average price of regular is up nine cents a gallon in New York. It's up seven cents in Alabama, Hawaii, and Texas; six cents in Pennsylvania and Mississippi; and five cents in Oregon, Nevada, Alaska, Arizona, Illinois, Arkansas, Oklahoma, and Tennessee.
States with the most expensive gas
These states currently have the highest prices for regular gas, according to AAA:
California ($4.72)   

Hawaii ($4.59)       

Oregon ($3.98) 

Washington ($3.97)       

Nevada ($3.93)     

Alaska ($3.84)   

New York ($3.74) 

Pennsylvania ($3.72) 

Arizona ($3.71)      

Illinois ($3.71)     
States with the cheapest gas
AAA reports that these states currently have the lowest prices for regular gas:
Missouri ($3.18) 

Arkansas ($3.20)   

Oklahoma ($3.20)

Mississippi ($3.20)

Kansas ($3.21)

Texas ($3.22)     

Ohio ($3.22)    

Kentucky ($3.23)   

Alabama ($3.28)   

Tennessee ($3.29)