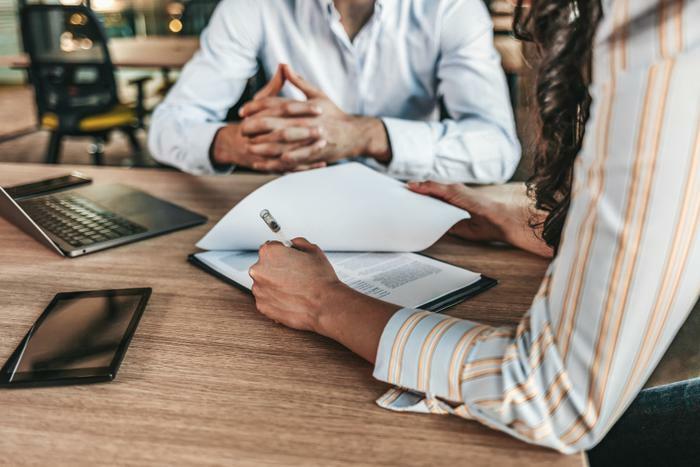 Business leaders are expressing growing concern about a shortage of workers. But what might be a major problem for businesses may be a generational opportunity for the unemployed and those seeking to change jobs or careers.
In an interview with the Financial Times, St. Louis Federal Reserve Bank President James Bullard said the labor market is a lot tighter than it appears. Despite a still-high unemployment rate from the coronavirus (COVID-19) pandemic, he says there are a lot of job openings and a shortage of people to fill them.
"I'm evolving toward a judgment where labor markets should be interpreted as fairly tight, and you're certainly seeing that in firms saying that they're just going to go ahead and raise wages for these types of workers," Bullard said. "They're going ahead and saying, 'let's pay some signing bonuses to get to get workers in the door', you're seeing some businesses actually just staying shuttered because they can't find enough workers." 
'Crisis for business'
The U.S. Chamber of Commerce has expressed an even stronger view, calling the present labor market a "crisis" for businesses. It launched a major campaign to address the issue.
"As we stand on the cusp of what could be a great American resurgence, a worker shortage is holding back job creators across the country," said chamber CEO Suzanne Clark. 
The chamber is lobbying for federal and state policy changes that will help train more Americans for in-demand jobs, remove barriers to work, and double the number of visas available for legal immigrants. 
The labor shortage isn't just affecting the U.S. Research compiled by ManpowerGroup shows that 69% of the world's employers are struggling to find workers with the right blend of technical skills and human strengths.
"Despite the impact of the pandemic on global unemployment we are already seeing signs of a much tighter labor market in many countries," said Jonas Prising, ManpowerGroup's chairman and CEO. "Companies have increasingly specific skills needs as transformation accelerates, making the need to find new ways to close the inequity gaps that exist at the intersection of race, gender, education and economic status even more urgent."
Good and bad for consumers
Worker shortages may ultimately affect consumers in the form of longer wait times in restaurants and shortages of popular items at stores. But for those looking for a job, opportunities have never been greater.
In addition to more competitive wages, some businesses are offering new employees signing bonuses. A McDonald's franchise in Illinois has reportedly promised new employees a free iPhone after they've been on the job for six months.
Amazon, Uber, and Hawaiian Airlines are just some of the companies that have recently offered signing bonuses to new employees.