---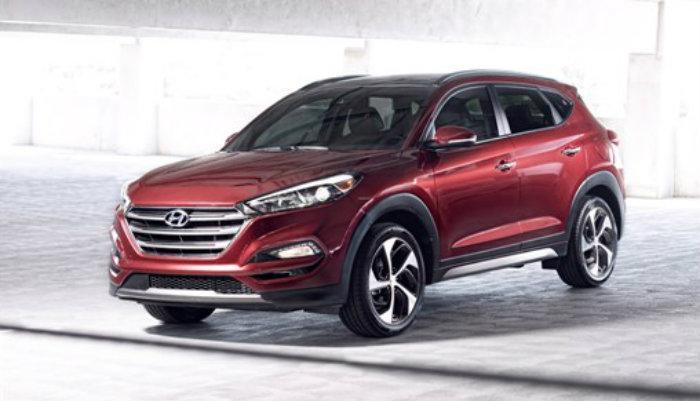 Korean automakers seem to have answered the age-old question of what women really want. Accordng to a study by automotive research company iSeeCars.com, Korean carmakers Hyundai and Kia hold the keys to women's hearts. Men's most-desired vehicles are, not surprisingly, wildly different.
The survey, which looked at 54 million car sales, found that half of the top 10 vehicles women wanted to buy were Korean -- the Hyundai Tucson and four Kia models, the Forte, Sorento, Rio, and Soul.
Of the remaining five, two are Japanese—Nissan Versa and Mitsubishi Outlander, two are domestics—Ford Fiesta and Jeep Patriot, and one is European—Volkswagen Beetle.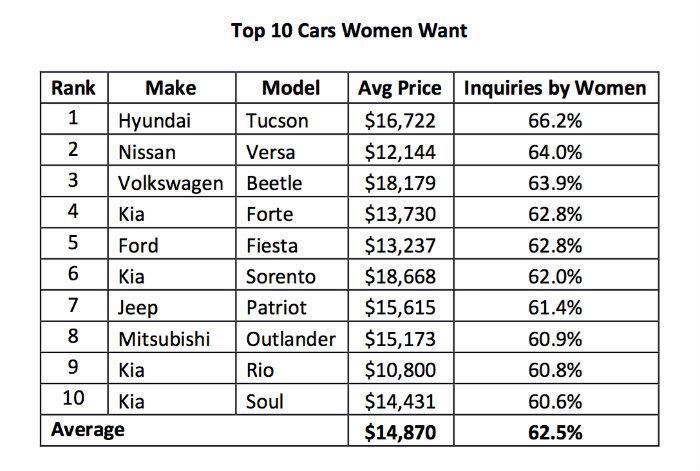 Both the car segments and the brands in the top 10 vehicles are associated with affordability and fuel economy, rather than luxury and performance. Six of the 10 cars women shop for most are small cars and the other four are small crossovers.
"The qualities women really want in a car are affordability and practicality, in contrast to the kinds of cars men are most interested in buying," said iSeeCars.com CEO Phong Ly.
On the other hand ...
Men, the study is not the first to note, are different. Their most-wanted list focuses more on sports car and specialty vehicles, chiefly big trucks.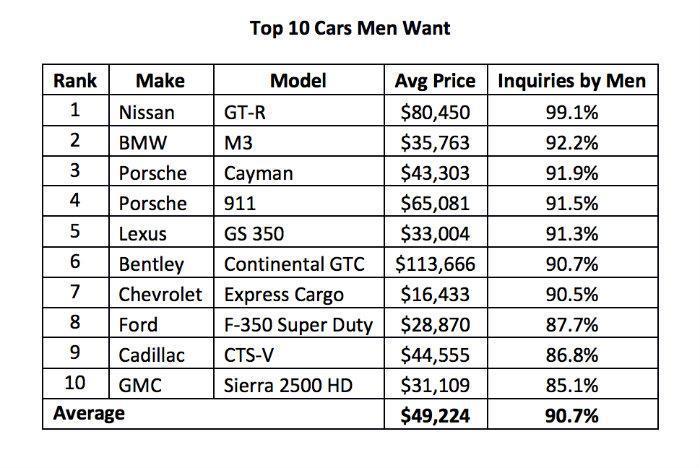 The average price of the top 10 cars women want is $14,870, and all of them are priced below $20,000. In comparison, the average price of the cars on the men's top 10 list is $49,224 – more than triple the average price of the cars that women preferred. This stands in sharp contrast to the gender gap in income, where men's income is just 18% higher than women's, according to the Bureau of Labor Statistics.
"The difference in pricing seems to speak more to women's interest in practicality, owning a car for transportation from point A to point B, and men's view of cars as status symbols," said Ly.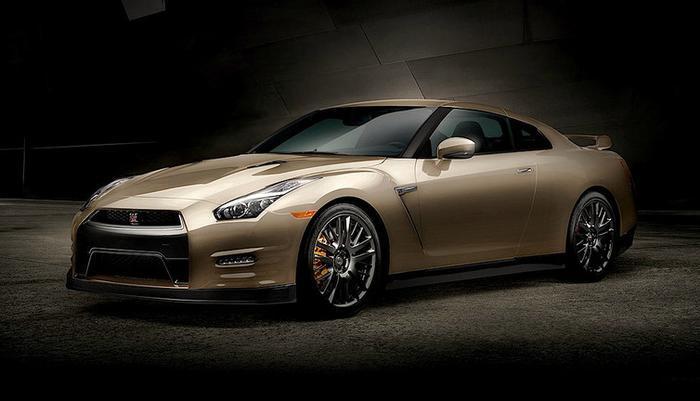 For example, the Hyundai Tucson, the car most desired by women, is an SUV with about 170 horsepower, gets 23 miles per gallon, and averages under $17,000, while the number one on the men's list is the Nissan GT-R, a sports car that has over 500 horsepower, gets 18 MPG in fuel economy, and averages more than $80,000.  
---