---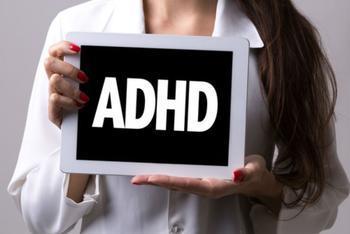 Having attention-deficit/hyperactivity disorder (ADHD) can come with many inherent obstacles. The inability to focus on tasks, impulsivity, and restlessness are hallmarks of the condition, but are there other health consequences that fly under the radar?
According to a recent study, ADHD can be especially dangerous to women because it usually indicates a greater risk of mental illness and other physical health problems. The statistics that the researchers found indicate that the disorder could be much more serious than previously thought.
"[The] rates are much higher than among women without ADHD, ranging from more than four times the odds of suicidal thoughts and generalized anxiety disorders to more than twice the odds of major depressive disorder and substance abuse," said Esme Fuller-Thomson, chair of the University of Toronto Factor-Inwentash Faculty of Social work.
Higher rates
The researchers came to their conclusions after examining data on nearly 4,000 Canadian women between the ages of 20 and 39. Of the sample, 107 women had been diagnosed with ADHD. After conducting their analysis, the researchers found that factors for mental and physical illness were much higher for this subset of women.
"The prevalence of mental illness among women with ADHD was disturbingly high with 46% having considered suicide, 36% having generalized anxiety disorder, 31% having major depressive disorder and 39% having substance abuse problems at some point in their life," said Fuller-Thomson.
Additionally, the findings showed that 28% of women diagnosed with ADHD had restrictions to their physical activity, a sharp contrast to the 9% of women without ADHD who reported the same thing. Other disorders, such as insomnia, were also more common in women diagnosed with ADHD.
"We were surprised at the high levels of physical health problems that the women were experiencing," admitted Danielle A. Lewis, co-author of the study.
Financial stress
Despite the statistical findings, the researchers do not yet understand why women with ADHD are so much more susceptible to mental and physical problems, though they do point out that financial stress could play a factor.
The study found that 37% of the women who were diagnosed with ADHD in the sample had trouble meeting basic expenses, compared to 13% of women without ADHD.
Fuller-Thomson and her colleagues hope that their findings will make healthcare providers more conscientious when treating female patients with ADHD.
"Many people think of ADHD as primarily a boys' disorder which has little relevance for girls and women. Our findings suggest, to the contrary, that a large portion of women with ADHD are struggling with mental illness, physical health concerns and poverty," said Fuller-Thomson.
The full study has been published in the journal Child: Care, Health and Development.
---