---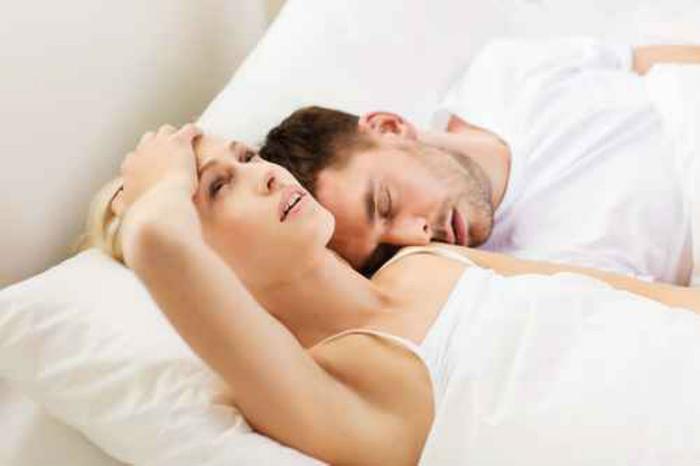 Having a child translates into a lot of sleepless nights, but a new study shows that moms may be more sleep deprived than dads in the grand scheme of things.
Researchers have found that women are much less likely to get a good night's sleep when there are children in the house than men. This, they say, may explain why some women feel so exhausted when compared to their significant other.
"I think these findings may bolster those women who say they feel exhausted. Our study found not only are they not sleeping long enough, they also report feeling tired throughout the day," said study author Dr. Kelly Sullivan of Georgia Southern University.
Sleep deprived women
For the purposes of the study, researchers surveyed over 5,800 people and asked how long they slept and how tired they felt in the last month. Participants analyzed factors such as age, race, education, marital status, number of children in the household, income, body mass index, exercise, employment, and snoring to gauge any connection to sleep deprivation.
Of the approximately 2,900 female respondents who were 45 years old or younger, the researchers found that having children in the house was the only factor that definitively affected how much sleep was gotten. They found that for each child in the house, the odds of insufficient sleep rose by nearly 50%.
Additionally, the researchers found that 62% women in this group who didn't have children were able to sleep for at least seven hours per night. That number dropped to 48% for women who had children.
Negative health consequences
The researchers believe that their study explains why some women so often report that they feel worn out or tired. They point out that younger women with children report feeling tired an average of 14 days out of the month, compared to 11 days for women without children living in the house.
Interestingly, the number of children living in the home had no correlation for how long men slept at night. While this difference between the genders isn't completely understood, Sullivan says the important thing to focus on is the health impact that sleep deprivation can have on all people.
"Getting enough sleep is a key component of overall health and can impact heart, mind and weight. It's important to learn what is keeping people from getting the rest they need so we can help them work toward better health," she said.
---