---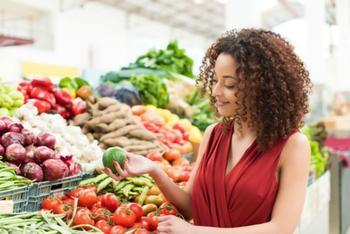 Women are veering away from fad diets and instead choosing to make more permanent lifestyle changes to improve their health, a new study finds.
The Food Factor: Evolution of Eats survey by Better Homes and Gardens revealed that two-thirds of American women said they and their households were eating healthier in the last two years -- but not because of a specific diet or tactic.
Of the women who said they were eating healthier, over half attributed the changes to significant modifications in what and how they eat.
"While women continue to be health-conscious, their approach to their diet has changed," says Nancy Hopkins, Senior Food Editor of Better Homes & Gardens. "These women no longer want short term solutions from diet fads and tricks; they want to make meaningful changes that will last them over the course of their lives."
Focus on healthy eating
The study looked at women's motivations, attitudes, and behaviors relating to food, cooking, and eating. Responses from more than 2,000 participants revealed that 63% of women are now choosing to focus on eating healthier foods in general. This is an increase from 2014 when only 50% of women said the same.
Women are also eating less meat, perhaps as a result of being filled with more fruits and vegetables. With 71% of women eating more vegetables and 66% eating more fruits, women are eating 33% less meat than before. About 1 and 3 women have the occasional vegetarian meal during their day.
Key findings from the survey revealed that there have been other big changes to dieting in recent years. Here's what's new in the last two years: 
Only 27% of women say they or any household member has followed a special diet in the last year.

64% are paying more attention to nutrition than they did two years ago.

53% say they are working to make small, permanent changes in their eating.

Half of women are now adding more salad to their diets, and 3 in 5 even grow their own fruits and vegetables.

85% say they consider the healthfulness of a recipe before selecting it, and 50% have changed recipes so that they're healthier.
---