---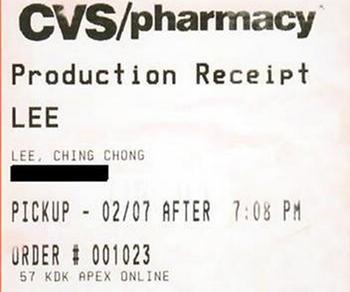 The photo has gone viral around the web: a CVS receipt listing the customer as "Lee, Ching Chong."
The customer, whose actual name is Hyun Lee, is outraged, and has filed a million-dollar lawsuit over the racially-charged matter.
The saga began on February 7, when Lee arranged for photos to be developed at a CVS in Egg Harbor, N.J. When she went to get the photos, she says, she found the derogatory name on her receipt.
Outraged, Lee emailed CVS customer service.
"Do you think it's funny?" Lee railed in her email. It's very disturbing to me!!!!... why doesn't he just call me Chink! It has the same derogatory meaning!!!!!"
According to the suit, Lee's email received a reply from "Dee," who assured Lee that "this incident will be addressed at store level and William [the allegedly offending employee] will be counseled and trained."
"Horrified"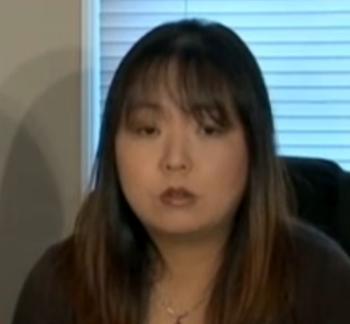 "Honestly I'm just horrified about this whole thing," Lee told CBS 2. "It just brought back all the memories of growing up as a minority."
'Ching Chong' is a very pejorative, racial slur meant for Asians," Lee's lawyer Susan Chana Lask told all-news 1010 WINS. "CVS touts that they make $300 billion a year on their filings, then $1 million should be enough to teach them a lesson that their employees should not be getting away with this," Lask said.
The suit asks for $1 million and cites "injury, mental anguish, severe emotional distress, harm, and damages."
Wants employee fired
Lask also told ABC News that Lee wants William fired.
"It appears that the employee is still there," Lask told ABC. "She will not return to that CVS until that employee is removed."
In a statement, CVS said that "CVS/Pharmacy is committed to treating all of our customers with dignity and respect and we have a firm non-discrimination policy. We take this matter very seriously as the allegations in the complaint describe behavior that is unacceptable and not in keeping with our values or our policies. We are looking into this matter but cannot comment further due to the pending litigation."
---