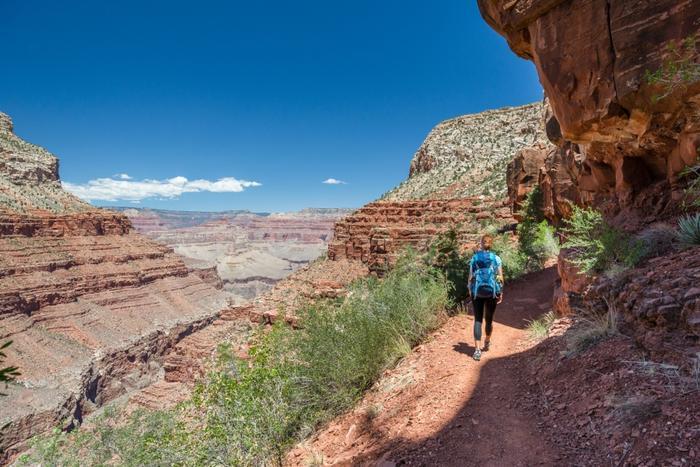 A 69-year-old woman fell to her death at Grand Canyon National Park on Tuesday, marking the fifth falling death at the Grand Canyon this year.
A Grand Canyon spokesperson said that deaths aren't evidence of any trend. An average of 12 people die at the Grand Canyon every year, though that number also includes heat-related deaths and other factors besides falling.
"It may happen again or we might go seven months with zero. The numbers are so small, it's hard to sort of see a trend," a spokesperson told Time. "At this point, we're not seeing any obvious change that's necessary."
In March, a man from Hong Kong died at the Grand Canyon after stumbling and falling 1,000 feet as he tried to take a photo. Later that month, an 18-year-old from Israel died in Yosemite National Park, also from falling after posing for a photo.
While deaths at national parks and other spots in the wild are inevitable, researchers have said that selfies and social media can pose additional risks. A study published by the US National Library of Medicine last year found that 259 people have died while taking selfies between 2011 and 2017.