---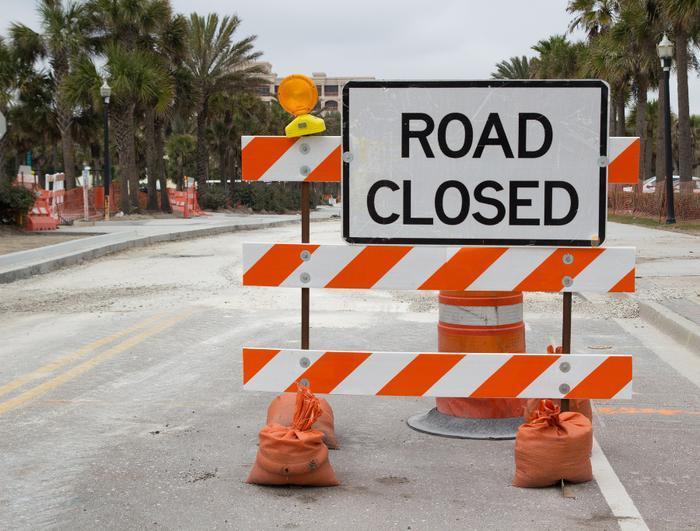 A Chicago woman burned to death last week after her husband drove their car off the edge of a partially demolished elevated roadway and fell more than 37 feet onto the pavement below. He survived the descent and managed to escape the wrecked vehicle, which burst into flames with his wife still inside. The man blamed faulty GPS directions for the crash.
The Times of Northwest Indiana reports that 51-year-old Zohra Hussain died of burns on scene, at a closed roadway exit in East Chicago, Indiana. Her husband, 64-year-old Iftikhar Hussain, survived and is in stable condition at a hospital in Gary.
Cline Avenue is a thoroughfare in East Chicago, and one particular elevated portion of it, which used to cross Riley Road, has been closed since 2009. The Indiana Department of Transportation condemned that elevated structure in 2010, and it has been partially demolished since then.
Patricia Van Til, a spokesperson for the Lake County Sheriff's Department, told the Times that "The Cline Avenue bridge is marked with numerous barricades including orange barrels and cones, large wood signs stating ROAD CLOSED with orange striped markings … There are concrete barricades across the road to further indicate the road is closed."
But the Hussains of Chicago, Illinois apparently didn't know their way around East Chicago, Indiana, and relied on their GPS to give them directions. An unnamed police investigator suggested to the Times that "apparently," Iftikhar Hussain was paying more attention to the navigation system than to what was in front of him.
Not uncommon
Accidents blamed on bad GPS directions are not uncommon these days, but usually the results have been more comic than tragic, because nobody got hurt that time an Alaskan airport had to put up roadblocks because clueless drivers following faulty GPS maps kept driving onto its runways; when an Oregon couple drove their RV onto an unpaved logging road which their GPS mistook for an Interstate highway; or when a man in Pennsylvania drove into the Susquehanna River after his GPS told him it was actually state route 2025.
In all such cases, the drivers made the same mistake: looking at the GPS instead of where they were actually going.
GPS is a wonderful tool, but the consequences for misuse can literally be deadly. Always remember: you-the-driver need to look at your GPS in addition to looking at the road, not in lieu of looking at the road.
---