---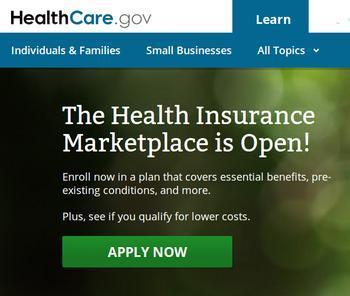 CNN's Wolf Blitzer is the latest to suggest that Obamacare should be delayed for a year. Why? Well, Blitzer, not previously known as a healthcare policy analyst, says the Healthcare.gov website works so poorly it needs to be taken apart and rebuilt.
"They had three years to get this ready. If they weren't fully ready, they should accept the advice Republicans are giving them, delay it for a year, get it ready and make sure it works," Blitzer said in a recent broadcast that reported on problems with the site.
Blitzer's comments ignore the fact that Healthcare.gov is the default site for 36 states like Mississippi and Virginia that chose not to set up their own health insurance exchanges.
The experience has been different in New York, California, Illinois and other megastates that put ideology aside and got to work early building exchanges that actually work.
California, the nation's most populous state, signed up 28,000 people in the first week its exchange was operating and New York has signed more than 40,000.
"Looking back at this one week, the response has been nothing short of phenomenal," Peter V. Lee, executive director of Covered California, said. "We anticipated we'd have very low enrollment in the first week."
California expects to sign more than half a million people before the open enrollment periods ends March 31. New York expects to sign more than 1 million.
In Illinois, officials said GetCoveredIllinois.gov served more than half a million page views on its first day of operations.
In Washington state, 9,452 people had been fully enrolled as of Tuesday. Another 10,000 people have completed applications for coverage from private health insurers through the exchange but have not yet paid for it.
"The number of applications we've received is a strong start to our six-month open enrollment period," said Richard Onizuka, CEO for the Washington Health Benefit Exchange.
National data lacking
There's been a shortage of data on nationwide sign-ups, partly because the federal government's public affairs staffs are largely on furlough and not much new information is being released as a result.
In its first two days of operation, HealthCare.gov got 7 million visits, an HHS spokeswoman said a few days ago. That doesn't translate directly to sign-ups since most consumers visiting the site for the first time appeared to be gathering information about what types of coverage was available in their state.
Others were waiting by their computers as the sign-up sites went live.
"I've been waiting a year for this," said a 23-year-old actor in Los Angeles who asked that her name not be used. "I have been on my mom's policy but she is turning 65 and going on Medicare so I will be S-O-L if Wolf Blitzer gets his way."
The actor said that, besides the much higher cost of a traditional policy, she would not be able to get coverage because of a pre-existing medical condition.
---