---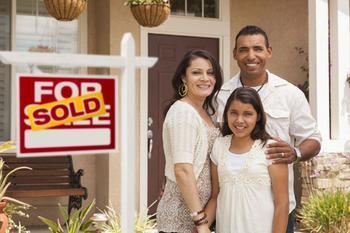 Over the last four years, since home prices plunged at the start of the credit meltdown, there have been many voices urging help for the housing market. Not surprisingly, many came from the real estate industry.
And in fact Congress provided a hefty tax incentive to first-time home buyers in 2009 and extended it into the first half of 2010. For a time, sales rose and prices held steady but just as soon as the tax break expired, a flood of distressed properties dragged prices down again amid a scarcity of buyers.
People who bought at the top of the market, in 2005 and 2006, found their homes were worth much less than what they paid for them. In some overheated markets like Phoenix and Las Vegas, values dropped by 50 percent.
Cautious lenders
Understandably, mortgage lenders were somewhat careful about making loans. Not knowing how much more home values would fall they demanded 20 percent or more as a down payment. Congress passed new regulations requiring lenders to retain ownership of mortgages made to unqualified borrowers but failed to define what a "qualified" borrower was. Erring on the side of caution, lenders demanded high credit scores. The number of buyers began to dry up.
Things looked pretty bleak for a while but, starting in late 2011, sales and prices somehow began to show some signs of life. Now, in its November National Housing Report, RE/MAX reports home sales rose 15.7 percent over November 2011. In October, sales were up 17.8 percent year-over-year.
November's median sale price was up 3.6 percent from October and 6.9 percent from November 2011.
Reasons for recovery
What's behind the increasing health of the housing market? New tax incentives? No. Relaxed lending standards? Not really.
Homeowners and banks appear to both be contributing to the improved environment by not pulling houses on the market. Homeowners aren't selling, and in truth many can't, since they remain under water. Banks that have properties in default and slow to foreclose and put them on the market.
As a result, the available homes for sale nationwide has dropped sharply. According to RE/MAX, the average number of homes for sale is now 29.1 percent lower than last year. Low inventory levels are having a negative impact on home sales in many markets, where there are more buyers than homes for sale. Competition leads to higher prices.
Hopes for 2013
"2012 has been a great turn-around year for housing, with prices and sales moving beyond where we were last year," said Margaret Kelly, CEO of RE/MAX, LLC. "We're ending the year the way we started it, with better than expected performance. If we can get more reasonable regulation from Washington and if mortgage availability improves, 2013 will see a much stronger housing market."
But part of the turnaround has been accomplished without the aid of mortgage lenders. Investors, who usually make purchases with cash, have consistently accounted for nearly 30 percent of sales each month. Even though they have concentrated on distressed properties, they have nonetheless helped keep the inventory down.
---