---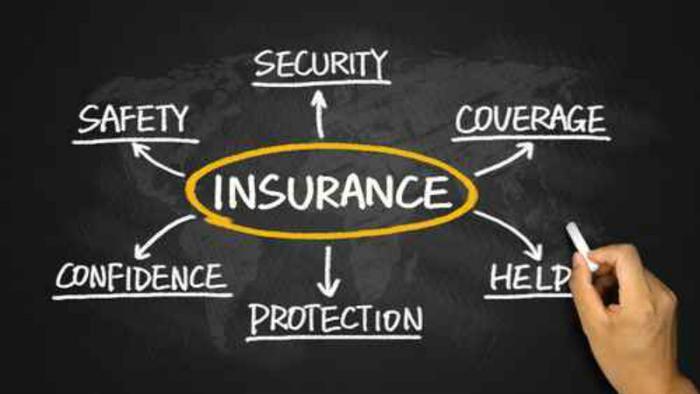 Whenever you spend large amounts of money on things, some risk of loss is involved. That's why you purchase home and auto insurance.
With the skyrocketing cost of college tuition, many parents are beginning to seek protection if their children have to withdraw from school for medical reasons. Thousands of dollars in tuition expense would otherwise be wasted. If the wasted tuition is part of a student loan, it's even worse – it's money you don't have but have to pay back.
That's why part of the college application process is now likely to include a pitch for tuition refund insurance. Sallie Mae, a provider of student loans, offers tuition refund insurance on its website through a third-party company, Next Generation Insurance Group.
"Tuition refund insurance helps you and your family protect your investment in education by covering up to 100% of tuition and fees lost due to a medical withdrawal or a withdrawal due to a mental health condition," according to Sallie Mae.
No protection from flunking out
To be clear, tuition insurance does you no good if your student flunks out of school, or is dismissed for disciplinary reasons. It does protect against unexpected, involuntary termination of the semester because of death, illness – including mental condition – or injury.
According to Sallie Mae, most insurance policies provide refunds of tuition, academic fees, and some other educational expenses.
Allianz Global Assistance, a major provider of travel insurance, has also recently moved into the tuition insurance field.
"With the average annual cost of tuition and fees passing $42,000 for a private, four-year university, the cost of education can be an enormous financial burden for American families," the company says on its website. "Most colleges will give only a small tuition refund or none at all, if a student withdraws after classes begin."
Costs
Like any insurance policy, the more coverage you receive the more you pay for the policy. Allianz says its basic policy costs just $29.95 but reimbursement is limited to $2,500.
Allianz's Preferred policy, which it says is its most popular, pays up to $50,000 of eligible, non-refundable expenses. The cost is 1.35% of the covered expenses. If the tuition, fees and room and board totaled $42,000, the cost of the policy would be $567.
The Advantage policy, which provides more coverage, costs significantly more – 6% of the covered expense.
Some colleges and universities offer tuition insurance through third party companies. Whether you should purchase depends on your risk tolerance and what the institution's refund polices are like. If the college has a generous refund policy in case of an illness, then tuition insurance might be less useful.
Pre-existing conditions
FinAid.org, a non-profit financial aid website, also points out that most tuition insurance policies exclude pre-existing conditions – at least for the first six months. That means if your child has a medical condition that might force her to withdraw from school before completing the term, the policy might not pay off.
The site's authors conclude that because most 17 to 21 year-olds are healthy, tuition insurance might not be a good investment, even though it does provide peace of mind.
Thanks
Keep an eye on your inbox, the lastest consumer news is on it's way!
Unsubscribe easily whenever you want
---