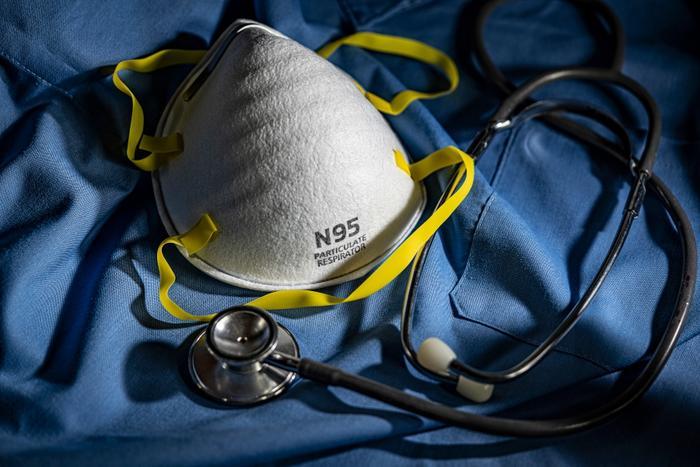 In the early days of the coronavirus (COVID-19) pandemic, doctors and hospitals faced a shortage of N-95 masks because consumers were buying them up as fast as they could be made. They were also in short supply when the pandemic hit.
With this fall's surge in new cases of the virus, hospitals are suffering shortages of the masks once again, according to The Wall Street Journal. The sudden rise in hospitalizations has greatly increased the need for masks and, once again, the nation appears to have been caught flatfooted.
Unlike most of the masks Americans are now required to wear when they appear in public, N95 masks protect the wearer against breathing in tiny droplets containing the virus. The name "N95" comes from the fact that these masks filter out up to 95 percent of harmful material.
Second wave is making the shortage worse
The Journal reports that the shortage of N95 masks, gloves, and other protective equipment was not as severe over the summer as during the first months of the pandemic, but supplies remained below regulators' recommended levels. It wasn't a big problem since hospitalizations were declining.
But the second wave has made the problem worse. Among cases cited by the Journal are health care facilities in Michigan, where nearly two-thirds have less than a three-week supply of masks on hand. The recommended level is a 90-day supply.
New Mexico is reusing N95 masks at 90 percent of its hospitals. Wyoming is poised to take similar steps if the rate of hospitalizations continues to increase.
"We expect the need to increase and supplies to tighten again," Jon Ebelt, spokesman for Montana's public health department, told the newspaper.
Demand is increasing
Producers have begun working overtime to produce more masks and protective equipment. 3M, the largest U.S. manufacturer of these products, has stepped production up to close to 100 million masks a month, more than four-fold its pre-pandemic production. Honeywell is producing about 20 million N95 masks a month. Manufacturers say demand is only increasing.
Demand from consumers may be draining the mask supply, but most of the face coverings consumers wear in public are not rated N95. These cloth masks protect people around the wearer if the person happens to be infected.
However, they are less effective at protecting the wearer if someone nearby, not wearing any face covering, is sick and sneezes in their direction. Even so, the Centers for Disease Control and Prevention (CDC) has asked the public to stick with cloth masks and leave N95 masks to the professionals.
Americans likely face several more months of being required to wear face-coverings in public.