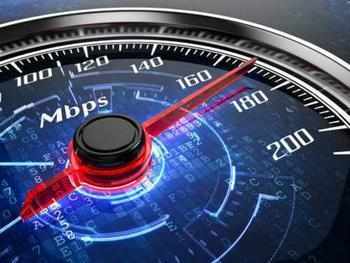 Some wireless customers found it was difficult to get any bars Monday, as outages were reported among several carriers and major websites.
According to the monitoring website, downdetector.com, the problems appeared to peak around midday Monday and have mostly abated at this point.
In one of its latest postings, the website reported that Spectrum was having issues early Tuesday morning, with 69% of the issues internet-related and 23% involving a total blackout.
It reported significant Netflix problems overnight, with 50% of the problems having to do with no connection and 45% reporting streaming difficulties.
Fiber line cut
CBS News reports many of the problems were based in the Southeast, where a backbone fiber line in Wilmington, N.C. was cut. Sprint customers also reported problems, which were apparently caused by problems with a local exchange provider.
Verizon told WNCN-TV in Wilmington that the connectivity issue consumers experienced Monday was mostly felt in Jacksonville, Wilmington, and New Bern.
A consumer posting on downdetector.com's Verizon outage page reported intermittent service interruptions mid morning to late afternoon Monday in the Washington, DC area.
Downdetector said it collects status reports from a series of sources, analyzing them in realtime. It says its system detects outages when the number of reports shows a significant jump relative to the baseline.