---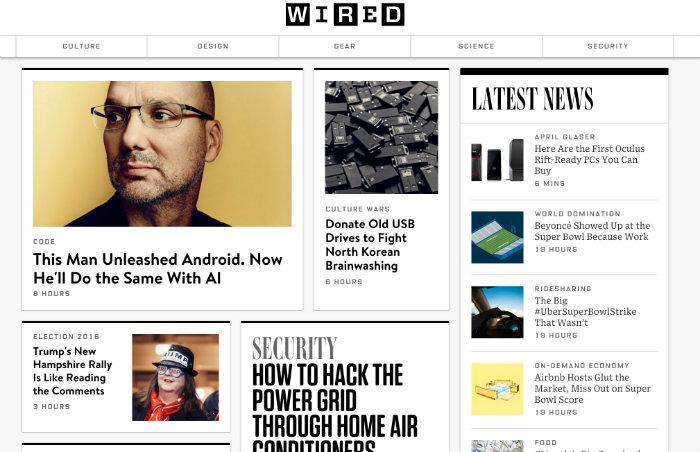 The ad-blocking epidemic is an annoyance for larger website publishers, like newspapers and TV networks, but it's threatening to choke off smaller and more specialized websites, even some of the most popular ones. 
Wired is fighting back. After calculating that more than one in five of its readers are using ad-blocking software, Wired is challenging those readers to either pay up or go away.
Wired says it will charge $3.99 for four weeks of ad-free access to its site -- less than $1 a week -- when the change becomes effective sometime in the next few weeks.
In places where ads now appear, those who pay the $3.99 will see more articles and information, said Mark McClusky, the site's head of product and business development. 
The site's editors explain it this way in a note to readers:
"At WIRED, we believe that change is good. Over the past 23 years, we've pushed the boundaries of media, from our print magazine to launching the first publishing website. We even invented the banner ad. We're going to continue to experiment to find new ways to bring you the stories you love and to build a healthy business that supports the storytelling. We hope you'll join us on this journey. We'd really appreciate it."
Wired executives don't know whether the subscription fee will work -- and even if it does, they're not sure it will replace the advertising revenue that's being lost to ad blockers.
The move is seen as bold but overdue by many in the business. Ad-blocking, after all, is basically the same as stealing a newspaper from the rack or downloading a pirated song or movie. 
More publishers had been expected to block ad-blockers after Apple began allowing blockers in its app store, but one estimate says fewer than four percent of sites have done so.
---